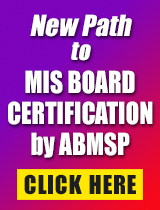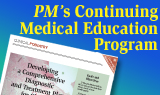 | | | |
| --- | --- | --- |
| | | |





Search




06/10/2021

RESPONSES/COMMENTS (NON-CLINICAL) - PART 1B



RE: Scope of Practice of Nurse Practitioners

From: W. David Herbert, DPM, JD




I first became involved with nurse practitioners about 30 years ago in Wyoming. The several that I knew were RNs who had completed a two-year RN program and I believe had an additional 18 months of training to become a certified nurse practitioner. They did not even have a bachelors degree at least at that time. At that time, my wife, who has a masters degree in nursing, was teaching in one of those two-year RN programs. If I had a cardiac, GI or allergy problem, I would not expect anyone providing primary care to treat me for it. I would expect a primary care provider to refer me to a specialist in that case.




The era of the plenary medical degree is over. Physicians should be providing specialty medical or surgical care. Most of the time, primary care, if done properly, simply means determining if a specialist referral is necessary. Podiatrists should be able to assess a surgical patient that they are licensed to perform surgery on. This would theoretically mean doing a complete body and systems assessment and determining if the patient has any problems that would preclude the intended surgery. If podiatrists cannot accomplish this type of whole body assessment, they should not be practicing!




W. David Herbert DPM, JD, Billings, MT

---

Other messages in this thread:

---

06/24/2021

RESPONSES/COMMENTS (NON-CLINICAL) - PART 1B



From:

Lawrence Rubin, DPM




Once again, Dr. Jacobs hits the nail on the head. No corporate entity, especially with special interest, or CME seminar should dictate what is the "Standard of Care." This would be an extremely dangerous precedent leading not only to easy misinterpretation, but misinformation. Remember, we are dealing with a "Forensic" definition that can carry a lot of consequence.




Gary Dorfman, DPM Dana Point, CA

---

03/15/2021

RESPONSES/COMMENTS (NON-CLINICAL) - PART 1B



From:

Paul Kesselman, DPM




I understand this has recently been discontinued due to an overwhelming amount of protest.




When I was in practice, I used to download the PDF to a folder in my computer and then could do anything I wanted with the file. Are those who are faced with this now also being charged simply to download the file? If so, that too is outrageous. I have only one Yiddish word to describe UHC (which owns Optum) and this is chazer (pig!). This brings to mind the old southern expression: Pigs get fed, but hogs get slaughtered.




If Optum thinks they are going to take over healthcare, I believe they will be faced with overwhelming protests (this recent one was just the tip of the iceberg), which could ultimately lead to their own destruction.




Paul Kesselman, DPM, Woodside, NY

---

03/04/2021

RESPONSES/COMMENTS (NON-CLINICAL) - PART 1B






I read the letter from Dr. Rubin on the cost of association fees and expenses conferences for CME. I am a member of Academy of Physicians in Wound Healing, which provides a good bargain and a good organization. I paid $225 for dues. They provide 20 CME for free for all members with a virtual streaming conference. I took their live online review course which is $200 for members and provides 13 CMEs. It is very good for preparation or review of wound care. They have more than 20 lectures on demand online, free for all members, and they run monthly 30 minute wound care live streamed meetings.




I like live streaming of their conferences because you can ask questions. There are other benefits and I suggest you go to their website and look for more information. I think it is the best value for podiatrists. Also, podiatrists and MDs are equal members, which is good to know.




Jengyu Lai, DPM, Rochester, MN

---

03/02/2021

RESPONSES/COMMENTS (NON-CLINICAL) - PART 1B



From:

Keith L. Gurnick, DPM




What type of flooring is best for a podiatry office may differ depending on where your office is located, but also the type of practice you have or hope to achieve. I would break down office flooring decision into five areas 1) The patient reception room 2) The treatment rooms 3) Office hallways 4) lab, storage and staff rooms and 5) doctor's personal office (desk area).




Here are the considerations that go with this. 1) Patients expect to see a clean office; dirty flooring leaves a bad impression. Vinyl or linoleum shows scuffs and needs to be washed, cleaned, and/or waxed and polished periodically to remain free of scuffs and also fresh-looking. 2) Hard flooring such as wood laminates, vinyl, and tile are much easier to keep clean and wear well over time. 3) Carpeting is more comfortable to walk or stand on but will show dirt and stains easier and is more difficult to keep clean and will show wear sooner over time than hard flooring. If I was re-doing an office here are my suggestions:




1) Reception room and treatment rooms: vinyl, linoleum, or wood laminates 2) Office staff area: vinyl or wood laminate 3) Doctor personal office: dark color carpet 4) Hallways where patients walk barefoot to observe gait: also dark colored carpet (it is just more comfortable for our patients coming in with foot pain to walk on a harder surface).




Keith L. Gurnick, DPM, Los Angeles, CA

---

02/16/2021

RESPONSES/COMMENTS (NON-CLINICAL) - PART 1B



From:

Stanley Beekman, DPM




The biggest thing that has helped me is to know that there are both intrinsic and extrinsic pronatory factors. Intrinsic factors are varus/valgus influences in the foot and functional hallux limitus, while extrinsic factors are all the factors outside of the foot. This includes varus/valgus influences above the foot; functional and structural leg lengths; and equinus.




Learn how to evaluate these factors and apply these to your orthoses.




Stanley Beekman, DPM, Cleveland, OH

---

02/12/2021

RESPONSES/COMMENTS (NON-CLINICAL) - PART 1B






When adding an accommodation to the forefoot of an orthotic for an IPK or to off-load a sesamoid or metatarsal head, I have found that even when you mark the lesion in the cast or the scan, it frequently does not line up correctly the first time. When you place the orthotic up against the patient's foot it looks correct but when they stand on the orthotic in the shoe, the forefoot usually slides laterally.




I always use lipstick on the foot of the patient in the area you want to off-load when I dispense an orthotics. Then I have the patient walk barefoot on the orthotic in the shoes. I think you will find that the area you want to off-load is frequently slightly lateral to your accommodation. In addition, the accommodation often does not extend as far distally as the end of the symptomatic area.




I ask for all of my accommodations to end at the sulcus. I think you will be surprised how often the build-up meant to be around the painful area is actually pressing directly on it and either not helping or making it worse. Better to find out with lipstick right away then have to wait six months until the patient shows wear in the forefoot of the orthotic that shows it needs to be adjusted.




---

02/11/2021

RESPONSES/COMMENTS (NON-CLINICAL) - PART 1B



RE: It's Time for Parity with MDs and DOs (John Chisholm, DPM)

From: Bryan C. Markinson, DPM




I agree with almost everything Dr. Chisholm writes, namely that MD or DO degree for podiatrists means the end of any meaningful number actually ending up practicing podiatric medicine. DPM with a plenary license is the way to go. Taking and passing the USMLE? Wasn't there an experiment with that some time ago? Dr. Chisholm supports his assertions with the statement that "Podiatrists are the only group that completes a 4-4-3 model of education besides MDs and DOs. The final product of that model is indistinguishable from an MD and DO within their chosen field of specialty." This is again, a large strain on credibility. Except for the 4-4-3 years, the "indistinguishable" description is just not true.




I repeat that one may use the term "different," but superior, equal, and indistinguishable simply cannot be supported. I have the unique opportunity, as other podiatry colleagues do, to work in a highly charged academic and research environment that houses a nationally ranked medical school and residency programs with well over 1,000 residents. Medical students, interns, residents at all levels (from day one until they graduate) in dermatology and vascular surgery, and nurse practitioners interact with me on a regular basis.




Any assertion that their experience, work load, obligations, stress levels, etc. are indistinguishable from each other, as well as that of our podiatric medical students and residents, is just ridiculous. It's all different. Not inferior or superior. To continue to use this as evidence of deserved parity just may backfire if anyone ever takes a close look. Let's advance on our own merits and experience and stay away from comparisons that just don't hold up.




Bryan C. Markinson, DPM, NY, NY

---

02/10/2021

RESPONSES/COMMENTS (NON-CLINICAL) - PART 1B



From: Michael M. Rosenblatt, DPM




There was a time when I expected "a degree of consistency" for American medicine and licensing (pun intended). I was extraordinarily naïve. It took the irregularities of the pandemic to prove that to me. I actually EXPECTED the U.S. healthcare system to even-handedly handle Covid and allow allopathic physicians to prescribe and follow their own internal scientific guidance. Well-known medications were politicized and forbidden, no matter your license.




I just wrote three sentences and deleted them because the Editor can't print them. That tells you everything you need to know. Consistency and loss of freedom of speech were the first casualties of the pandemic. Consistency in licensure no longer applies to MDs and DOs. Why would we expect it to exist for us? Now to podiatry. Because of my age, I witnessed the transformation of DPM from...




Editor's note:

Dr. Rosenblatt's extended-length letter can be read here.

---

02/09/2021

RESPONSES/COMMENTS (NON-CLINICAL) - PART 1B






I'm writing to add to the astute comments made by Drs. Jacobs and Markinson. When I entered podiatry school in1973, a pep talk to some of our class from Dr. Chuck Gudas promised that we were joining the "greatest profession in the world

!

" After 40 years of practicing and teaching podiatric medicine and surgery, I have not been disappointed. The evolution of this profession during my career was nothing short of remarkable. When I graduated, only a fortunate few filled the limited number of one, or rarely two, year residency training positions available. Hospital privileges were largely limited to small community institutions, in some cases struggling to fill their beds and operating rooms. We encountered all kinds of restrictions that would shock today's graduates of three year residencies.




Eventually, my DPM degree, and certification from what was then The American Board of Podiatric Surgery, were sufficient credentials to allow me medical and surgical privileges at an academic health science center. I treated everything from mycotic nails to...




Editor's note:

Dr. Sage's extended-length letter can be read here

---

02/03/2021

RESPONSES/COMMENTS (NON-CLINICAL) - PART 1B



From: Bryan C. Markinson, DPM




The usual flurry of parity-related posts are once again upon us. Clearly, the frustrations of any DPM when it comes to the limitations (both anatomical and procedural) of varied podiatry practice acts is totally understandable. Not at all intending to place anyone's veracity in question, unfortunately, this frustration also leads to statements that strain credibility, which are not helpful, but detrimental in any quest for parity. For example, Dr. Cox states, "I completed a 3-year PM&S residency in which I was required to be the physician covering literally thousands of patients through my course of those 3 years, I was not just the podiatrist, I was the doctor for these patients. Granted, I did have coverage and oversight, but it was a learning environment." Thousands?




Let's assume conservatively that "thousands" means 2,000. That means in a 5-day work week over three years, he was the "required physician" for over 10 patients daily. Although certainly believable if he is talking about daily inpatient rounds as part of a team, but "covering physician" is ...




Editor's note:

Dr. Markinson's extended-length letter can be read here.

---

12/04/2020

RESPONSES/COMMENTS (NON-CLINICAL) - PART 1B



From: 

Neal Houslanger, DPM


 

A group of rheumatologists got together with a group of podiatrists on Long Island, NY a few years ago to discuss how we can all better manage our patients. It was the rheumatologists who initiated and arranged the meeting. They stated that 80% of physicians do not know how to treat gout; however, most podiatrist see it all the time. They recommended the standard of care be a Medrol dose pack, not NSAIDs for an acute attack. Allopurinol and colchicine were used for long-term management. 


 

We discussed PT blocks while we have the patient wait and we see another patient allowing the block to take and then give a cortisone injection to the inflamed area. We now also prescribe the Medrol the same day. We also discussed other types of patients. It was a productive and informative meeting. Why wait to see if allopurinal or Colcrys will work, when we can give the patient almost immediate relief. We find almost all of these patients respond very well and are very grateful. 


 

Neal Houslanger, DPM, Patchogue, NY

---

11/09/2020 RESPONSES/COMMENTS (NON-CLINICAL) - PART 1B




I currently charge Ciox $30 per chart. Some charts have a minimal amount of visits, some have many. I win some and lose some. I do not send the requested material until the check is in my hands.

David Gurvis, DPM, Avon, IN

---

11/06/2020 RESPONSES/COMMENTS (NON-CLINICAL) - PART 1B

From: Paul Kesselman, DPM




This issue has come up many times in the past. I have two solid arguments against providing this information to Ciox or outside contractors working for third-party payers. Contracts with third-party payers often contain language regarding the need to provide those carriers with charts for claims processing. But the information they are seeking is not auditing your practice nor used to process claims.




As for the second argument, I admit it is a bit weaker. Ciox and others are contracted by the third-party payer. Contracts often, but not always, stipulate that the payer may use an agent or subsidiary which may request records and that you consent to that. Again, that may or may not be enforceable because the agent (Ciox) is not using the data to audit your chart. This is purely done for data mining. My advice which worked since this harassment started was to do the following:




Develop an EHR template so it's easy to...




Editor's note:

Dr. Kesselman's extended-length letter can be read here.

---

11/05/2020 RESPONSES/COMMENTS (NON-CLINICAL) - PART 1B




You have a responsibility as part of your contract with the contracted Medicare Advantage contractors to send their assigned third-party companies records of those patients. However, since they are third parties, your contract is not with them. You can charge a copy charge per your specific state statute for chart copying charges and send them an invoice.




They will want to assign you a secure email site to send the records. I do not send the records until I have received payment for the charts and can verify the email address will be receipted for the records I send. I have had issues before with EpiSource continuing to contact me regarding charts I have previously sent and their continued fax harassment of chart requests even for patient records that do not belong to me.




At some point, once I have sent the records, I have performed my end of the contract and I ignore the other communications. Keep a record of all emails and communications with the company in case it comes back.




Eric Lullove, DPM, Coconut Creek, FL

---

10/02/2020 RESPONSES/COMMENTS (NON-CLINICAL) - PART 1B




Unfortunately, over the past number of years,

I have been seeing

an increasing number of patients who act out inappropriately to staff. Having practiced for greater than 45 years, it used to be very infrequent that I would have to deal with this. Now is a different story. I don't know the reason: Entitlement? Poor social behavior habits? The reality is that this type of behavior creates a hostile environment for the office .

Recently, a seminar in California listed all the reasons why you can be fined for "hostile environment" by the state, and I don't know if this is one of them, but I prefer not to take the chance. So if this kind of behavior is reported by staff to me or to the office manager, out comes the well-constructed (by PICA) discharge letter of inappropriate behavior, and the patient is discharged immediately. There is no more grace period or any reason to discuss why it is unacceptable. Your staff demands your protection, and this is an example that you must set.




Tim Shea, DPM, Concord, CA

---

10/01/2020 RESPONSES/COMMENTS (NON-CLINICAL) - PART 1B




I have noticed that when I have been going to doctors' offices over the past few years, I am also asked to put in a credit card that will be automatically billed for no show fees. Since we call all our patients one day before by phone and send a text, there is absolutely no reason for patients not to tell our office that they can't make. Of course, there are certain circumstances we allow for like fever that morning, etc. It has cut down tremendously on no show patients. It even helps when patients have balances.




We always call and ask if they would like to use their credit cards on file or change their card. Some don't want to give us a credit card on their paperwork. They are afraid we will bill them unnecessarily. My office manager's comeback is "do you order things online?" Of course their answer is always "yes". She says to them "I rest my case." Note: There are some doctors who are only accepting cash and checks now because the rates on credit card charges are going up.




Judith Rubin, DPM, Cypress, TX

---

08/31/2020 RESPONSES/COMMENTS (NON-CLINICAL) - PART 1B

From:

Ivar E. Roth DPM, MPH




Dr. Stephen Epstein has a good idea... why not allow the taped version of a conference to be accessed online anytime for CME credits?

For us who sleep eat and breathe podiatry, we need afterhours and weekend access.

Ivar E. Roth DPM, MPH, Newport Beach, CA

---

08/24/2020 RESPONSES/COMMENTS (NON-CLINICAL) - PART 1B

From: Daniel Chaskin, DPM




The joint statement by Dr. Lombardi and Dr. Markinson is a positive first step. But, arbitrary discrimination is still present. To unify our profession, all discrimination must stop. There are 2 types of certifications.

1. Completing an approved CPME certified residency training program.

2. Becoming board certified.




The joint statement did not mention about the failure to complete a certified residency

training program. Some older podiatrists received informal training by the cases they assisted. Some taught podiatry residents who became residency directors. To demand a certified residency program be completed is both arbitrary and age discriminatory against older podiatrists who did not have the ability to obtain such training.




Daniel Chaskin, DPM, Ridgewood, NY

---

08/12/2020 RESPONSES/COMMENTS (NON-CLINICAL) - PART 1B

From:

Robert Scott Steinberg, DPM




I am not surprised by all the vitriol about boards. It has been a hallmark of our profession, and the inbred attitude of I'm better than you are; stuff I have witnessed for far too many years. More upsetting is the apparent lack of a basic understanding of hospital privileges credentialing. JCAHO is very strict. I can't imagine what they would do if they came into a hospital and while reviewing physicians' privileges, seeing "board certified", and the board not identified. Credentialing requires hospitals to verify with every board.




The day after podiatrists finish their 3-year program, they can apply for privileges and get them. There is a time frame for completing board requirements, which a hospital can extend. If a podiatrist fails a board exam, what in reality actually changes the next day? Are they suddenly unqualified? Department chairs can and should observe new surgeons just getting on staff.




And, what about the continued complaints about the boards? They fall on deaf ears. If a podiatrist who does not pass the boards the first time happens to be sued, can failing their boards be used against them?




Robert Scott Steinberg, DPM, Schaumburg, IL

---

08/11/2020 RESPONSES/COMMENTS (NON-CLINICAL) - PART 1B

From: Kenneth L Hatch, DPM




Dr. Pressman hit the nail on the head. The public and hospitals should not be misled by podiatrists claiming board certification without stating which board they are referring to. The informed patient is very aware that board certification refers to a certain level of skill and training. The public deserves a truthful statement from ANY doctor. In Maryland, any statement referring to podiatric board certification must specify which board when advertising or printing stationery. When I see ABFAS when looking to refer out of my area, I am very confident that I am sending my patient to someone well trained.




Kenneth L Hatch, DPM, Annapolis, MD

---

08/10/2020 RESPONSES/COMMENTS (NON-CLINICAL) - PART 1B

From: Martin M. Pressman, DPM




I have been reading with great interest the back and forth of some of our finest thought leaders and I think they all have valid points. However, I think there are broader issues that need to be addressed. Here are some facts: 1. Hospitals are free to grant privileges based on individual training, experience, and competency with or without board certification. 2. CPME and JCRSB recognize only one SURGICAL board for podiatrists...ABFAS. 3. ABPM is not the surgical board for podiatry.




If you do not agree with these statements, then this discussion is over! If you are reading this, then you have accepted the above statements as true. The questions that get to the essence of this debate do not need to...




Editor's Note:

Dr. Pressman's extended-length letter can be read here.

---

08/07/2020 RESPONSES/COMMENTS (NON-CLINICAL) - PART 1B

From: Bret M Ribotsky, DPM




It seems that the "common nerve" has been pressed once again: surgery vs. non-surgery, and today there is no 4% elixir that we can inject for a cure. It returns us to the primal podiatric question: Who are we? Seeking this answer has been what the past 35+ years has been all about. We have had expensive comprehensive projects, The Selden Report, Project 2000, and many, many more seeking the answer. This has been the question since my first day in podiatry school in 1984.




Back then, the top of the class became surgeons, and the rest just were left out. While Allen, Charlie, and the many other great contributors to our profession have pointed out that all training is important, it should be clear that most great leaders strived for certification in every boards they could. At a great cost in money and time, driven to be the best we could be, many of us became certified in...




Editor's note: Dr. Ribotsky's extended-length letter can be read here.

---

08/06/2020 RESPONSES/COMMENTS (NON-CLINICAL) - PART 1B

From: Richard M. Maleski, DPM, RPh




My question is not to the ABPM BOD, but to the graduating residents. Why not take the ABFAS certification test? If you want to have surgical privileges, then get board certified by our profession's surgery board! This really shouldn't be a question of who is qualified to do a particular procedure. There are many DPMs in my generation who, like me, have been involved in residency training, residency genesis, hospital privileging, and opening up hospitals to podiatrists for surgery.




Doing these things requires a thought process that needs to consider the overall well-being of the patients, the community, the individual podiatrists, the hospitals involved, even the hospital administration. It's just not the podiatrist or the podiatry profession. There is a responsibility to...




Editor's note:

Dr. Maleski's extended-length letter can be read here.

---

08/05/2020 RESPONSES/COMMENTS (NON-CLINICAL) - PART 1B


There is very significant clinical experience heterogeneity within the "three-year" podiatric residencies. Both the surgical and medical education is variable from program to program. The completion of a three-year residency in no manner guarantees either surgical or medical expertise. Therefore, the board certification process in both medicine and surgery. Having been in active practice for greater than 40 years, and having participated in post-graduate education, residency training, reviewing malpractice claims, and my activity as an ABFAS examiner, I suggest the following for consideration.

The DPM degree carries many trusted responsibilities to the public, the state, healthcare entities, and to fellow practitioners. The DPM degree confers a trust. This trust includes the determination of qualifications for board certification in medicine as well as surgery. A podiatrist struggling to perform...




Editor's note:

Dr. Jacobs' extended-length letter can be read here.

---

08/04/2020 RESPONSES/COMMENTS (NON-CLINICAL) - PART 1B

From: Dieter J. Fellner, DPM




Dr. Lombardi's question to the ABPM raises an interesting point. Such a concern would be founded, one might assume most assuredly, on a sound scientific basis. I will be extremely interested then to see the scientific evidence.




Could it be true that three year residency-trained ABPM boarded surgical podiatrists fare so poorly in the surgical arena as to be denied surgical privileges by a hospital. All of the hard-gained surgical training in a three year residency will then amount to nothing.




Can a three year residency trained, and ABFAS boarded podiatrist outperform his brethren so magnificently that...




Editor's note:

Dr. Fellner's extended-length letter can be read here.