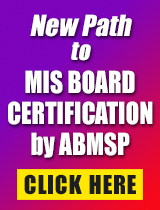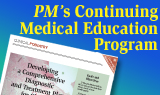 | | | |
| --- | --- | --- |
| | | |





PM News Classified Ads

CLASSIFIED ADS - ASSOCIATE POSITIONS AND FELLOWSHIPS

FUTURE PARTNER/ASSOCIATE PODIATRIST

– ARKANSAS

We are a busy well established and highly respected three man group. This position is available to a well-trained, personable, motivated, goal oriented, entrepreneurial minded physician. This practice offers all facets of podiatric medicine with an onsite ASC. Located in a rapidly growing city with a Division I University. You would be hard pressed to find a better city to settle down and raise a family. Send CV to podiatrygrouppharm@gmail.com

PODIATRIST POSITION

– CENTRAL/SOUTHWEST FLORIDA TERRITORY

Join a podiatric team whose work positively impacts the lives of seniors every day! KG Health Partners, the largest podiatric practice in Florida, is seeking full and part-time podiatrists who will provide mobile-based foot, ankle, and lower leg care to residents living in long-term facilities in Central/Southwest Florida. Achieve work-life balance with a Monday through Friday schedule, competitive wages, malpractice insurance, and exceptional benefits for full-time employees (health, paid time off, 401K retirement plan with company match). You must maintain active Medicare and Florida licenses. Email CV to kgadmin@kghealthpartners.com

POSITIONS AVAILABLE - WESTERN and UPSTATE NEW YORK

Looking for reliable and ethical podiatrists to service Nursing Homes and Skilled Nursing Facilities in the Buffalo area and Upstate New York. Send inquiries and CV to: phasetwopodiatry@gmail.com

ASSOCIATE POSITION – SOUTH WEST FLORIDA

Start Immediately. Walk into a busy schedule day one in this modern, full scope practice. Must be personable, compassionate, motivated, and ABPM or ABFAS BQ/BC. Competitive salary and benefits with clear path to partnership. Excellent opportunity for surgical volume and diversity to accelerate board certification. FL License required. Send CV to podiatrymanda@gmail.com

ASSOCIATE POSITIONS – CT, DE, PA, OH, MO, TN, FL

PediRite provides care to nursing home residents. Excellent opportunities working in our contracted facilities. Flexible scheduling, very lucrative commissions! Great match if you have open days/hours in your schedule. Work available in DE, OH, PA, MO, TN, PA, CT. Resume to sara@sightrite.com (sign on bonus for CT and DE)

ASSOCIATE POSITION

–

NASSAU COUNTY, NY

Multiple office practice located in Nassau County, New York seeking motivated, energetic individual to become an Associate in Merrick and Westbury locations. Multi lingual a plus. Leading to partnership and eventual ownership of practices. Please email CV to dgrossman5@optimum.net.

FULL TIME PODIATRIST - NEW JERSEY

We are a fast-growing podiatry practice in New Jersey with multiple locations and Doctors. We are currently looking for a full-time motivated and caring Doctor to join our busy practice. Some benefits include: competitive six-figure salary, generous, guaranteed bonus structure, health insurance (including vision & dental), paid vacation time off, paid malpractice insurance and CME time off. Great prospects for experienced Doctors as well as new Associates. This is an excellent opportunity to expand your Podiatric medical and surgical experience in an office-based practice! If interested, please submit your CV to DrSamofal@PodiatryCenterNJ.com

ASSOCIATE POSITION - ATLANTA, GA

Immediate associate position for a well-trained, highly motivated individual. Competitive salary with commission structure, PTO, CME allowance, health and malpractice insurance. All aspects of podiatry. ABFAS RRA Board Certified is preferred but will consider the right Board Qualified Candidate. Must be confident in working solo in your own office environment. Please email cover letter and CV to atlantafootankle@gmail.com

ASSOCIATE POSITION

- HORSEHEADS, NY

Seeking BQ/BC podiatrist with residency training to join busy practice serving the NY Finger Lakes Region as well as Corning, Elmira, and northern PA. (Surgical privileges in NY & PA hospitals) Excellent Opportunity. Generous Compensation Package. Send CV, references to career@thurberandthurber.com

ASSOCIATE POSITION

- PISCATAWAY/HILLSBOROUGH, NJ

We are a busy podiatry office with locations in Piscataway and Hillsborough, NJ. The office has been in practice for over 31 years and has great reputations. We are looking for motivated and driven full-time and part-time doctors. Candidate will be comfortable meeting doctors and business owners to build referral relationships. We will provide you with every tool needed for your success- treatment protocols, peer networking groups, and a full-time marketing person. drwishnie@stopfootpainfast.com

ASSOCIATE POSITION - ST. PETE/CLEARWATER FLORIDA

West Coast of Florida. I am looking for a podiatrist to help in office but mainly long term care facilities. This job has flexible days, and flexible hours. All schedules and supplies will be given. We are not a big corporation. We pay a GENEROUS percentage of collections. No call, No weekends. Only drawback is that there will be fairly extensive travel throughout Florida required. Travel expenses paid for. All I ask is for a personable doctor ready to make a good living without a lot of stress. Please email Wormanjeffrey@gmail.com

FULL-TIME or PART-TIME PODIATRIST

- DALLAS/FORT WORTH AREA

PSR 24-36 Trained Multi-dimensional, Multi-office group treating a wide range of patients to include: forefoot, rearfoot, diabetic wound care, sports medicine and work-related injuries. Modern offices and equipment. A great opportunity for driven personable individual. Please e-mail Cover letter, CV, short introduction video Email: cnunez1940@gmail.com

ASSOCIATE POSITION

– CENTRAL MASSACHUSETTS

Full-time position available 7/1/21 in busy 2-doctorm 2-office well-established practice in Central Massachusetts. Must be surgically trained. Must be willing to get Board Certified. Hard-working, professional and goal oriented who is looking for a long term position with growth. We cover all aspects of Podiatric care including private office, long-term care facilities, surgeries, and wound care center. Please send cover letter and CV to greatpodiatryjob@gmail.com

PART-TIME ASSOCIATE

- GLENSIDE, PA

Looking for a part-time associate DPM in our main office in Glenside. Private outpatient practice that sees all aspects of podiatry but with a Sports Medicine focus as well. Incentive-based pay. In suburbs of Philadelphia. More info/to apply email CV to gordonpodiatry@gmail.com

ASSOCIATE PODIATRIST - NAPLES, FL

PSR 24/36, ABFAS certified/qualified for surgical practice. Must have FL license. Hospital privileges available. No HMOs. Naples is an upscale area and wonderful place to work and live. Prefer someone who is personable, team player and hard working. Email CV draustin@gulfcoastfootcare.com

ASSOCIATE POSITION

- CHICAGO

Available immediately. Home visits/ some facilities/ some office hours . Illinois license is required. Existing patients' base. Net $250-325K. logistics are provided. Full- and part-time are available. Contact vadim.goshko@gmail.com or 312-375-6430.

ASSOCIATE POSITION - CAPE COD, MA

Practice seeks associate to join practice in partnership track. Established practice. Opportunity to be the surgeon of the practice and have a strong established base to work from. Competitive compensation plan. Contact: MCrosby518@gmail.com

PRACTICE FOR SALE – SOUTHERN, NJ

Due to patient demand, this established practice is seeking an associate to join and help practice with meeting demand. Great place to live and work. Full array of office based services along with local hospital, surgery center and wound center participation. Partnership track established. Competitive salary and benefits. Contact: MCrosby518@gmail.com

JOB OPPORTUNITY FOR UPCOMING GRADUATES – JACKSONVILLE, FL

We are looking for a full-time surgical podiatrist in Jacksonville FL starting this summer. Three busy practice locations, inpatient service, need to be board qualified for hospital privileges (ABPM or ABFAS or ABMSP) Growth opportunities. Please sent CV or text to Dr.Barnouti@gmail.com 904 887 4531 and DrNamen@DrNamen.com

PM NEWS CLASSIFIED ADS REACH OVER 20,000 DPMs AND STUDENTS

Whether you have used equipment to sell or are offering an associate position, PM News classified ads are the fastest, most-effective way of reaching over 20,000 subscribers. For details, click here or write to: bblock@prodigy.net or call (718) 897-9700 for details. For commercial or display ads contact David Kagan at davidekagan@gmail.com or call (215) 808-0770

CLASSIFIED ADS - PRACTICES FOR SALE OR WANTED, EQUIPMENT FOR SALE

PRACTICE AVAILABLE FOR SALE

-

MASSACHUSETTS

North of Boston. 30-year-old solo practice. Affluent community. EHR. Digital x-ray. 5 year avg. over $700k gross. Dedicated staff. Owner can stay for transition. Email podpractice2021@gmail.com.

PRACTICE FOR SALE – NEW JERSEY

15 min. from Philly; 38 y/o practice; all phases of podiatry office and hosp. surgery EMR, digital x-ray, great staff. Grosses 300 K in 2 1/2 days can easily expand to full time. Optional building purchase. Retiring but will stay as long as needed for transition. contact jay195322@gmail.com

PRACTICE FOR SALE

- WHITE PLAINS, NY

This established practice has been operating for more than 25 years in key market location. Full range of office services and surgery. Opportunity to grow practice and have outstanding return on investment. Priced to sale. Contact: MCrosby518@gmail.com

PM NEWS CLASSIFIED ADS REACH OVER 20,000 DPMs AND STUDENTS

Whether you have used equipment to sell or are offering an associate position, PM News classified ads are the fastest, most-effective way of reaching over 20,000 subscribers. For details, click here or write to: bblock@podiatrym.com or call (718) 897-9700 for details.