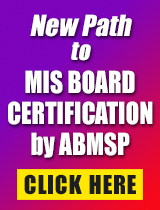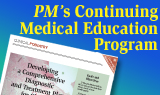 | | | |
| --- | --- | --- |
| | | |





PM News Classified Ads

CLASSIFIED ADS - ASSOCIATE POSITIONS AND FELLOWSHIPS

ASSOCIATE POSITION

- PHOENIX, AZ

Growing Multi-office private practice located in suburbs of Phoenix. Full time associate position leading to partnership. ABFAS eligible or certification required. Practice encompasses all phases of podiatric medicine and surgery. Send your CV to aceoprice@yahoo.com.

PODIATRIST NEEDED FULL TIME

- LOS ANGELES

Office, house calls and conv homes. Lots of growth potential. Email or call Dr. Ross : asross1@juno.com 310-748-9453.

ASSOCIATE POSITION - DALLAS/FORT WORTH, TEXAS

Multi-office podiatric practice located in DFW seeking a personable, well-trained, and motivated individual. Busy practice with high growth opportunities. Excellent benefit package. Applicants must be well-trained in forefoot and rear foot surgery. Available partnership. Send resume to drmoody@fusionfoot.com

ASSOCIATE POSITION

- SOUTHEAST MICHIGAN

Opportunity to join a well-established and expanding practice. Associate position leading to partnership. Expertise in wound care a plus. Benefits: 401k, health insurance, paid time off, and bonus potential. Email CV and letter of interest to info@monpod.com or fax 734-241-1961. We look forward to hearing from you!

PODIATRIST - CHICAGO

Leading group in the area looking for motivated, independently thinking associate to do housecalls and work at the office, providing full scope of treatment. Illinois license needed. Indiana license a plus. Salary plus benefits with bonus, or independent contract agreement; malpractice, mileage, EMR, logistics provided; partnership track available. Net income up to 350K. Submit resume to vadim.goshko@gmail.com

IMMEDIATE ASSOCIATE POSITION AVAILABLE – ST. AUGUSTINE FL

Stat position for busy multi-office practice. Need a motivated, charismatic, EMR savvy, team player who is board certified/ qualified in surgery. Multiple hospital affiliations and excellent opportunity for growth. Competitive compensation with many perks and benefits. Please send CV to: drfootwound@gmail.com

ASSOCIATE

POSITION– NASHVILLE, TN

Rapidly growing multi-location practice looking for 2-3 new associates near Nashville, TN. Looking for partnership-minded individuals to start between August 2022-2023. Competent in hospital care, full-scope podiatric surgery, and business-minded. Looking for hard-working team players. Multiple office-based revenue streams available. Aggressive pay structure with intensive practice management. Relocation stipend, health insurance, and 401k available once vetted. Encourage recent and senior residents to apply. sodom@gfacenter.com

ASSOCIATE POSITION – WASHINGTON

Northwest Foot and Ankle Center, PS has an immediate opening for a well-trained, driven, self-motivated BC/BQ Podiatric associate to run our Silverdale location. New and seasoned DPM welcome. Top tier base and generous bonus structure with unlimited income potential. Full benefits health and malpractice insurance, 401k, CME. Hospital and surgery center privileges available. Excellent mix of clinic and all aspects of surgery. High orthotic volume. Please email cover letter, CV to mark@teamlewis.net.

ASSOCIATE POSITIONS – VA, MD, CT, DE, PA, OH, MO, NJ, NY, TN, FL

PediRite provides care to nursing home residents. Excellent opportunities working in our contracted facilities. Flexible scheduling, very lucrative commissions! Great match if you have open days/hours in your schedule. Resume to sara@sightrite.com (sign-on bonus for VA, CT, and MD)

ASSOCIATE POSITION - FARMINGTON, NM

Established multispecialty practice with honest foundation in need of a podiatrist with strong surgical skills. Multiple locations in the beautiful four-corners area with endless outdoor activities. Immediate referral source from internal primary care. Starting salary based on experience + bonus structure. $20K signing bonus. Please send CV to nick@innovationmedgroup.com

ASSOCIATE POSITION – BROOKLYN, NY

Multi-specialty office in Brooklyn, New York looking for a full time podiatrist. Bi-lingual English-Russian speaking preferred. New graduates are welcome. Please email CV to ysimona@aol.com.

IMMEDIATE ASSOCIATE POSITION AVAILABLE – SW FLORIDA (NAPLES/FT MYERS)

Seeking BC/BQ physician for a well-established podiatry practice in beautiful SW Florida. Looking for a motivated and well-rounded candidate who has patient care as priority #1. Multiple hospital affiliations and excellent opportunity for growth. For inquiries please contact footdocswfl@gmail.com

ASSOCIATE POSITION

– WESTERN NORTH CAROLINA

Join a well-established, busy and growing podiatric practice. We are fully integrated with the medical community in a large tertiary teaching hospital. Research opportunities are available. Applicant should be ethical, personable, hardworking, and committed to quality patient care. We are offering a competitive salary with bonus opportunities and a wide range of benefits. Associate position can lead to partnership. All interested candidates should send a resume to JCMOOREDPM@aol.com

PODIATRY ASSOCIATE POSITION – SOUTH EAST PA

Available for busy 2-office practice in S.E. PA. All facets of podiatric medicine and surgery with excellent earning potential. Great area to live and work. Current associate leaving due to family emergency, so must fill position ASAP. Must be ABFAS Cert/Qual. podmedsurg@gmail.com.

ASSOCIATE OPPORTUNITY - CHICAGO

Multi location group seeking Board Eligible/Qualified podiatrist. All locations are fully equipped. EPATs, Ultrasounds, Lasers, Padnet, in-house physical therapy, DME, ortho supplies & equipment, surgery center, digital x-rays, Athena EMR. Competitive incentive based salary with fast growth for motivated doctor. Health insurance & 401K Email resume to chicagopodpractice@gmail.com

ASSOCIATE POSITION - ASHEVILLE, NC

U.S. Foot and Ankle Specialists is looking for an upcoming or recent residency graduate or experienced practitioner to join our practice in Asheville, NC in the scenic Blue Ridge Mountains. We are a growing group of 149 providers and 102 locations. If personable, motivated, and well-trained, we would be delighted to discuss an associate position with you. We offer growth opportunities, a strong compensation package, and many other benefits. Please send a cover letter and resume to: newdpm@footandankle-usa.com. Candidates must be either licensed or in the process of becoming licensed in NC to be considered for this position.

ASSOCIATE POSITION – METRO ATLANTA

Multi-office podiatric practice located in Metro Atlanta seeking personable, well-trained, motivated individual to replace retiring physician. Busy practice with high growth opportunity with access to practice MRI and Surgery Center. Excellent benefit package. Applicant must be well-trained in forefoot and rear foot surgery. Send resume to diasurgeon@gmail.com

POSITIONS AVAILABLE - BUFFALO, NY AND SOUTHERN NJ

Looking for reliable and ethical podiatrists to service Nursing Homes and Skilled Nursing Facilities in and around Buffalo, NY and Southern New Jersey. Sign on bonus for NJ facilities. Send inquiries and CV to: phasetwopodiatry@gmail.com

ASSOCIATE POSITION – NEW JERSEY

Seeking Spanish speaking associate to join a fast-growing multi locations, busy expanding podiatry group practice in NJ. Looking for a well trained in all surgical podiatrist in forefoot, rearfoot, and ankle procedures. Independent practice, partnership opportunity, competitive compensation and benefits provided. Send CV kmercado@footandankleps.com

FULL TIME PODIATRIST - NEW JERSEY

We are a fast-growing podiatry practice in New Jersey with multiple locations and Doctors. We are currently looking for a full-time motivated and caring Doctor to join our busy practice. Some benefits include: competitive six-figure salary, generous, guaranteed bonus structure, health insurance (including vision & dental), paid vacation time off, paid malpractice insurance and CME time off. Great prospects for experienced Doctors as well as new Associates. This is an excellent opportunity to expand your Podiatric medical and surgical experience in an office-based practice! If interested, please submit your CV to DrSamofal@PodiatryCenterNJ.com

ASSOCIATE POSITION - WESTERN NEW YORK & PENNSYLVANIA

Growing, successful podiatry practice seeking energetic, goal-oriented, team player for our 3 location, 3 physician practice in Jamestown, NY and Warren, PA. Surgical opportunity awaits with local hospital affiliations and surgery center. Board Eligible/Certified with RRA preferred. Base salary with Bonus and full benefits. Please submit CV to jhs.podiatry@gmail.com

DEAN

- UTRGV SCHOOL OF PODIATRIC MEDICINE

The University of Texas Rio Grande Valley seeks an innovative, experienced academic leader to serve as the Dean, School of Podiatric Medicine (SOPM). This individual must be committed to promoting and fostering excellence in teaching, research, professional practice, and service. This is an extraordinary opportunity for a leader with prior administrative experience to build and expand the SOPM. Reporting to the President, the SOPM Dean will work collaboratively with other UTRGV schools/colleges to develop interdisciplinary opportunities for teaching and research that will help address the unique health care priorities for the region. Interested applicants please respond to judy@grantcooper.com

PM NEWS CLASSIFIED ADS REACH OVER 22,000 DPMs AND STUDENTS

Whether you have used equipment to sell or are offering an associate position, PM News classified ads are the fastest, most-effective way of reaching over 22,000 subscribers. For details, click here or write to: bblock@podiatrym.com or call (718) 897-9700 for details.