CA Podiatrist Preserves Legacy of His Photographer Partner
As a photographer, Victor Arimondi was a rarity in that there were more pictures of him out there than pictures by him. The late Arimondi was an Italian fashion model before he came to San Francisco in the early 1980s and started working the other side of the camera. His body of work was in progress when Arimondi died in 2001, with negatives still drying in his darkroom, three months after learning he was HIV-positive.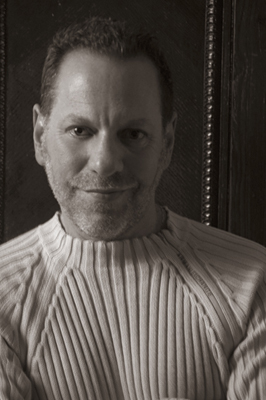 Dr. Donald Hershman
"It was like he was hit by a car," says Donald Hershman, Arimondi's partner. He was 58, and following a flurry of obituary-style gallery shows, Arimondi's photography was pulled from circulation by Hershman, 55, a San Francisco podiatrist. "I didn't just want to sell his work," he says. "I wanted a legacy."
Eight years later, that legacy is coming to light. "A Compassionate Eye: The Work of Victor Arimondi" has been extended through Jan. 7 at the James C. Hormel Gay and Lesbian Center, Main Library in San Francisco. "He had a Van Gogh personality. He was not a normal person," says Hershman, who has hopes for a show at the New York Public Library and a book. "I want the work secured in the world of art where it belongs," he says. "I want Victor to be recognized."
Source: Sam Whiting, San Francisco Chronicle [12/12/09]