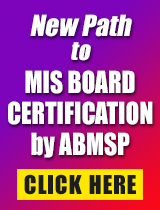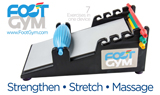 | | | |
| --- | --- | --- |
| | | |





Search




02/13/2018

RESPONSES/COMMENTS (EHR)



From: Justin H. Sussner, DPM




Did anyone else using Practice Fusion receive such a phone call, or other such correspondence? I have been using them for many years and haven't heard anything yet (but keeping fingers crossed).

I would think that written (email or regular mail) notification would be the proper way to let us all know. Was the call confirmed to be from Practice Fusion?




I have received multiple deceptive sales calls in the past from one company pretending to be another.

It also seems odd for a company to buy Practice Fusion and immediately alienate all the practitioners at once who helped build it to the size it is now, thereby risking a large number of the doctors they paid big money for.




Justin H. Sussner, DPM, Monroe, NY

---

Other messages in this thread:

---

10/11/2018

RESPONSES/COMMENTS (EHR)






A few months ago, I asked about using Office Ally for a clearinghouse. I have been using it since then and am very happy with it. They are free only if less than 50% of your claims are for Medicare/Medicaid. If you send more than 50% Medicare/Medicaid claims, they charge you about $20 for the month. Not bad at all. My old service was charging $240 a month.




The tech support with Office Ally is very good - better than the $240 a month service I was using. Claim reports are clearer and easier to view. I have not yet had any problems relating to the clearinghouse function. Every claim went through as expected and even the process of

uploading a claim file is much quicker. It is worth taking a look at to save anywhere from $2,640 to $2,880 a year (depending on Medicare/Medicaid volume).




Al Musella, DPM, Hewlett, NY

---

08/03/2018

RESPONSES/COMMENTS (EHR)






I currently use Practice Fusion as my EHR and Office Ally as my Clearingouse. While it is correct that Office Ally does not officially charge for submitting claims, that comes with a caveat that if greater than 50% of your claims are Medicare/Medicaid, they do charge a $19.95 fee per month. This calculation is made monthly, so sometimes you may have a fee and sometimes not.




I have not yet figured out a way to export my superbills/claims from Practice Fusion and import them into Office Ally, so I have to manually enter the info into Office Ally. Once that is done though, payments can be posted, applied to individual patient visits, and mail-able statements can be generated for balances owed.




Jay Seidel, DPM, Baltimore, MD

---

04/23/2018

RESPONSES/COMMENTS (EHR)



From: Stefan Feldman, DPM, Arden Smith, DPM




We switched from Dox about 6 years ago and recommend against using them for a variety of reasons. Much better experience with Traknet.





Stefan Feldman, DPM, Westlake Village, CA




I have used DOX EMR for about 6 years now. This system is podiatry-specific. It has every diagnosis and treatment we use in podiatry pre-programmed into the system from the start. Drs./users do not need to build any templates – building templates and entering details we need in podiatry can be frustrating and very time-consuming. None of that is required with DOX – they have done all that work for you. The system is ready for use from day one. It is easy to learn with a few nuances, but very intuitive, very user-friendly, and very little typing is involved.




As with any new system, there is a learning curve but it should be a relatively short time before you are able to go through a complete note very quickly. DOX is extremely good in their handling of Meaningful Use/ MIPS – with only a little extra work selecting PQRS measures. The training is done by the owner, a podiatrist, Bart Ripperger, himself, and he and his tech support team are always available and respond very quickly. Dr. Ripperger personally guided my staff through our Meaningful Use, PQRS, MACRA, MIPS submissions. It is a very good system and competitive in price to the other full-service and specific systems – I highly recommend it.





Arden Smith, DPM, Great Neck, NY

---

03/28/2018

RESPONSES/COMMENTS (EHR)



From: Raymond F Posa, MBA




In response to Dr. Mitchell's questions, I have three EHRs that are very capable products and have widespread usage in podiatry.




Let me start with this caveat, I have not and do not sell any EHR products, nor am I paid or endorsed by any EHR company. My recommendations are based on nearly 20 years of technology experience in the medical field, specifically podiatry. I have spoken to thousands of users, have been to hundreds and hundreds of podiatry offices across the country, and I have been to many of the EHR manufacturers' offices and have seen the inner workings of their software companies. The recommendations I present are...




Editor's note:

Mr. Posa's extended-length letter can be read here.

---

03/06/2018

RESPONSES/COMMENTS (EHR)



From: Amira Mantoura, DPM




If you are a sole provider, OneTouch EMR offers a program. You can eprescribe and there is a learning curve but I'm trying it out. I adopted the entire program and it is free including eprescribing.




Amira Mantoura, DPM, Stamford, CT

---

02/14/2018

RESPONSES/COMMENTS (EHR) - PART 1B



From:

Michael Thacker, DPM




I received a call from Practice Fusion (yes, it was them) last week as well. They were calling to give us advance notice before it becomes official and give us a couple of months to prepare. They said the public announcement will come March 1st; that they will be transitioning to a pay model as of May 31. They stated to me it would be $99 per provider per month.




There will be additional add-ons that could bump up the cost, i.e. (# of employees using the system, e-prescribing narcotics, etc.) I asked about retrieving patient records if we no longer use their system past May 31st. They assured me we still would have access to print out any previous records on patients seen up until the pay model goes into effect anytime in the future.




Michael Thacker, DPM, Columbia, SC

---

02/14/2018

RESPONSES/COMMENTS (EHR)



From: Elliot Udell, DPM,

Al Musella, DPM




Justin, I took the bull by the horns and called Practice Fusion. One of their reps called me back and confirmed what Dr. Mantoura wrote about. They are indeed going from a free program to one with a monthly charge. The rep told me starting in May, they will charge all existing customers 99 dollars a month to remain with Practice Fusion. I asked the rep whether this is a temporary charge or if this will remain firm. He said he feels that they will maintain the 99 dollar a month fee. My gut feeling, however, is that Allscripts will need to make up for their 100 million dollar investment, and we might see charges far in excess of a hundred dollars a month.




At this point in time, I am exploring all other options available in the market and hope that providers of other programs that are friendly to podiatry will give us generous offers to entice us to use their programs. Let's all keep each other informed about deals that may become available.





Elliot Udell, DPM, Hicksville, NY




I also received the call. It was from Practice Fusion. It was a heads-up to us. They did not ask us to sign up for anything now; it's just nice of them to tell us it is coming in a few weeks. They will switch to a pay model, about $100 per doctor per month. They also talked about some improvements they are working on to make it easier to do MIPS.




It actually isn't a bad price. We did get the money from the EMR incentive that will cover us for the next 30 or 40 years of use.





Al Musella, DPM, Hewlett, NY

---

01/25/2018

RESPONSES/COMMENTS (EHR) - PART 2



From:

Paul Betschart, DPM, Bill Beaton, DPM




I have been using Amazing Charts for 10 years. Although not podiatry specific, it is easy to use and customize with templates, etc. All information for documenting a visit is on one page. Current prices are around $1,400 for a one-time license fee and $1,200 annually for tech support. There is a cloud version as well, which has a monthly fee based on the number of users. Many lab and practice management interfaces are available as well. All in all, a good system for the price.





Paul Betschart, DPM, Danbury, CT




I have been using the APMA-recommended MediTouch program for several years. My billing company pays for the monthly cost of the EHR and does specialize in podiatry. They also provide help with conversions and training.





Bill Beaton, DPM, St. Petersburg, FL

---

01/25/2018

RESPONSES/COMMENTS (EHR) - PART 1



From: Sylvia Trotter, DPM, Martin Taubman, DPM, MBA




I have been using PrognoCIS by Bizmatics using their cloud-based format since 2012 and am pleased with its flexibility and ease of use. My monthly fee for EMR/schduling and practice management/billing is $325, and as I recall the initial set up was very low. There was a HIPAA breach on one of their servers that potentially affected my patient files. Bizmatics paid for and performed the notification of my patients regarding the breach and have taken steps to increase their security. They have a state-side home-base, but support is overseas.





Sylvia Trotter, DPM, Lincoln, NE




Alas, a valuable lesson is once again presented: you get what you pay for. Try Office Ally. I have used it for both billing and running my practices for over 6 years. It is reasonably-priced and comprehensive. There is one caveat: you will need to create your own macro/templates at the front end, but once done, the payoff is great.





Martin Taubman, DPM, MBA, San Diego, CA

---

02/09/2016

RESPONSES/COMMENTS (EHR)






As we all know by now, for meaningful use 2016, we must sign up for two registries. I have signed up with the US Wound Registry, and they have gone far above and beyond the call of duty to help me fulfill this requirement; from responding to emails at all odd hours and to contacting my EHR, Practice Fusion, in order to figure out how to extract the necessary data to submit to the registry. In addition, their cost is reasonable and possibly less than other registries.





Disclosure: I have no financial connection with this organization.




Mark Stempler, DPM Staten Island, NY

---

01/07/2016

RESPONSES/COMMENTS (EHR)






I used ChartLogic from 2001-2007 for EMR. It worked phenomenally with Dragon. Before they had a billing platform, I also used AdvancedMD for billing. It was extremely robust and full of outstanding reports. I have no experience with the merged EHR, but individually, these programs were great. Together, I bet they are outstanding.




Having written that, I am currently using GE Centricity with Dragon...It's phenomonal!




Gene Mirkin, DPM, Kensington, MD

---

10/29/2015

RESPONSES/COMMENTS (EHR)




RE: EMRs were going to bring us together? I have a bridge to sell you.




I do not like green eggs and ham,

I do not like them, Sam I am….




I do not like this Uncle Sam

I do not like this healthcare scam…..




David E Gurvis, DPM, Avon, IN

---

07/24/2014

RESPONSES/COMMENTS (EHR)



RE: Confusion About Utilizing 2011 Software to Attest for 2014




Recently, there has been some confusion about whether providers have the option of utilizing 2011 Certified Software to attest for Meaningful Use in 2014. This is based upon a Notice of Proposed Rule Making (NRPM) published by CMS. This is NOT a final rule and will not become final until September or October and the final rule may change and may not be the same as the proposed rule.




Based upon the PROPOSED rule, if a provider utilizes 2011 certified (software), they must attest that the vendor could NOT provide 2014 certified software in a timely manner when they attest for meaningful use. If a provider attests to this, and they are audited for Meaningful Use, the auditor may find that the...




Editor's note: Dr. Brody's extended-length letter can be read here.