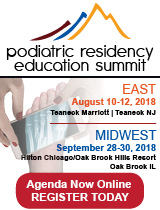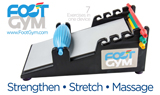 | | | |
| --- | --- | --- |
| | | |





Search




08/12/2013

RESPONSES/COMMENTS (NON-CLINICAL) - PART 3




RE: Diagnostic Ultrasound (Michael Forman, DPM)

From: Stanley Beekman, DPM


Early in my career, I found my injections were not very effective. Later in my career, I injected using a peppering technique, thinking that the small holes that I made would help with revascularization and healing. This technique worked better. Last year, after 35 years of thinking that I knew exactly where the plantar fascia was, I started to perform ultrasound-guided injections. There were two things that I noticed. First is that I was not close to the inflamed part of the plantar fascia (as I had to redirect my injections from a location that was distal and superior), and secondly they helped the patients much more than any technique that I used prior.


The thickness of the inflamed plantar fascia is around 6mm, and knowing from experience exactly where I need to inject does not guarantee an accurate injection. In fact, I find that I have to redirect in the majority of injections.


With the majority of patients requiring surgery showing mucoid degeneration of the plantar fascia (from chronic inflammation) on MRIs, it would seem that the prudent treatment is to stop the chronic inflammation as soon as possible in an attempt to avoid surgery. Hoping to give the proper injection and risking my patient's foot is not something I choose to do.


Stanley Beekman, DPM Cleveland, OH, sbkmn1@gmail.com

---

Other messages in this thread:

---

06/14/2018

RESPONSES/COMMENTS (NON-CLINICAL) - PART 3



From: From: Charles M Lombardi, DPM




I applaud any advancement of podiatry and have always worked to advance the profession. That was not the point in my post. It should have been podiatric physician, not surgeon, since most positions in the VA (FULL TIME) require board certification as far as I am aware (I may be wrong, but would like to see the documents). I believe this new title may be a slippery slope as opposed to clean language "podiatric physician." .




That being said, I am presently considered a podiatric surgeon under NYS Medicaid and still don't get paid for my services, so please explain how this helps the majority of podiatrists in New York or other states that do not pay for podiatric services or surgery. I am just not sure how you make the jump to it helping the majority of podiatrists.




Charles M Lombardi, DPM. Bayside, NY

---

06/09/2018

RESPONSES/COMMENTS (NON-CLINICAL) - PART 3






Just for clarification, I thought I understood the new VA Provider Equity Act as providing podiatrists with increased pay and an ability for

leadership positions; however, it did not "RE-LABEL" podiatrists as "PHYSICIANS" but as "PODIATRIC SURGEONS". Is that correct? Would you

be able to clarify?




Jeff Merrill, DPM, Klamath Falls, OR




Response from Dr. Robbins: The bill lists us under the definition of Physicians as below. To be clear, the orthopedic society wanted a

distinction made in the paragraph that stated physician and surgeon (MD,DO) Podiatric Surgeon (DPM) and Dentist and Oral Surgeon (DDS, DMD). They are all included under the heading of Physician.




SEC. 502. ROLE OF PODIATRISTS IN DEPARTMENT OF VETERANS AFFAIRS.

(a) INCLUSION AS PHYSICIAN.—

(1) IN GENERAL.—Subchapter I of chapter 74 is amended by adding...




Editor's note:

Dr. Robbins extended-length response can be read here.

---

06/07/2018

RESPONSES/COMMENTS (NON-CLINICAL) - PART 3






Attaining board qualification status upon completion of residency should not be a pain-staking decision for any graduate coming into the "real" world. I have recently come upon residents who prefer to defer the board qualifying exam until fall or even the following year. This is in fear of not passing the exam as they are aware of the less than 50% passing rate and considering the expenditure of funds for this exam.




I also agree with Dr. Roth's explanation of not enough training available to all residents graduating from our so called parity resident format we came up with. This format does not work at all. There is no consistency of all graduates to have the same training as others do in our medical discipline. All general surgeons have the same core training performed at any institution that has that residency program. The board qualifying or certification process should not deter our future colleagues in fear or financial burden, but rather be looked forward to as a milestone they accomplish.




Tayeb Hussain, DPM, Evanston, IL

---

04/19/2018

RESPONSES/COMMENTS (NON-CLINICAL) - PART 3



RE: Podiatrists Disparaged by Georgetown Staff

From: Lloyd Eisenberg, DPM




Recently, a close friend fell and was sent by ambulance to the hospital. After having her leg wounds dressed by the ED staff, she was told to make an appointment with the hospital's wound staff. She was given a list of names. She selected a name from the list and called to schedule an appointment for evaluation and treatment. She was told by the receptionist that the doctors on the wound management staff were all podiatrists and she should seek treatment at another hospital in the Washington metro area where the wound management docs were physicians. This type of discrimination is not tolerable and should be queried by the podiatry department at this large teaching hospital.




Lloyd Eisenberg, DPM, Chevy Chase, MD

---

04/16/2018

RESPONSES/COMMENTS (NON-CLINICAL) - PART 3B






Dr. Forman raises the issue of a concurrent E/M code with nail and/or callus care. In the case of the diabetic patient, the question Dr. Forman

brings to the table is rather straightforward. What is your job as a podiatric physician? Your "job" is to improve quality of life, and reduce

the risk of limb loss. This requires the identification of risk factors and the initiation of appropriate interventions. Subsequently, the

effectiveness and safety of such therapies and appropriate adjustments must be conducted.




That requires evaluation and treatment of dermatologic, neurologic, arterial, venous, musculoskeletal, rheumatic pathologies, gait and

fall risk evaluation, and assessment of footwear. In my humble opinion, the problem is not that Dr. Forman's 33% concurrent E/M use is above the

norm. The problem is...




Editor's note:

Dr. Jacobs' extended-length letter can be read here.

---

01/03/2018

RESPONSES/COMMENTS (NON-CLINICAL) - PART 3



RE: Best Way to Study for 10-Year Forefoot Boards

From: Patrick (Pat) Caputo, DPM




I have recertified for foot surgery two times. If you study for foot surgery, you should do fine. Antibiotics, medicine and surgical principles are the same for foot surgery as they are for reconstructive rearfoot/ankle (RRA) surgery.




Patrick (Pat) Caputo, DPM, Holmdel, NJ

---

12/15/2017

RESPONSES/COMMENTS (NON-CLINICAL) - PART 3






What is most disconcerting is that the ABPM is excluding the majority of our profession from being able to sit for their exam in wound care and limb salvage. I read their requirements that all applicants would have to have gone through a residency in wound care or have worked for a wound care center and document cases. This excludes ABPM-certified members such as myself who have practiced wound care for over thirty years in solo practices.




Dr. Benard and those who created the exam are among my most respected colleagues and friends. But in not allowing most podiatrists to participate in this new level of certification, they are being very unfair to my colleagues as well as to me. I trust that they will reconsider this process and come up with a program that is far more fair and equitable.




Elliot Udell, DPM, Hicksville, NY

---

03/03/2017

RESPONSES/COMMENTS (NON-CLINICAL) - PART 3



From: Bret M. Ribotsky, DPM




I have a meeting with the new president of Merz this week at the American Academy of Dermatology's meeting, and I know this perception will be corrected. Merz has been a larger supporter of our profession when they had Naftin, and have been a past supporter of the DERMFOOT seminar where those who attended were taught how to use Radiesse correctly.





I know almost that all the dermatology companies are very positive about podiatry. Drs. like Markinson, Joyce, Morse, Vlahovic, and I have been great ambassadors of our profession on a national and global level. I'll report back to PM News readers next week.




Bret M. Ribotsky, DPM, Boca Raton, FL

---

12/19/2016

RESPONSES/COMMENTS (NON-CLINICAL) - PART 3



From: Robert Kornfeld, DPM




Here we go again. It is truly maddening to me that the "evidence" the status quo is still looking for are the effects of a drug vs. a placebo. And now, we are substituting nutrients and measuring their effects as if they are drugs. I opine that the entire evidence-based model fails miserably in its understanding of what we should be measuring. I've said this before and I'll say it again, all of these studies conveniently ignore the patient and their unique physiology, genetics, and epigenetics. If you are going to use nutraceuticals in the treatment of diabetic neuropathy, then there must be a deeply layered protocol put into action prior to the prescription of nutraceuticals.




We first need to educate the patient, optimize the epigenetic influence (a healthy patient-specific diet, exercise, stress control, sleep hygiene, hydration, communication skills, etc.) and work to facilitate...




Editor's note:

Dr. Kornfeld's extended-length letter can be read here.

---

12/09/2016

RESPONSES/COMMENTS (NON-CLINICAL) - PART 3






Dr. Kerner states in his post, "we de-value our profession by not retaining parity with the other medical professions

.

" I concur. That's why I, as a NYSPMA member, contacted a member on the executive board and voiced this concern. NYSPMA is now actively pursuing having podiatrists added to the list of those eligible to prescribe (I can't answer why it wasn't looked into when the original bill came into law.).




NYSPMA must pay attorneys/lobbyists to achieve this and other goals that ultimately benefit all podiatrists practicing in this state. This is one of the reasons why it is important to belong to an association, to achieve common goals that further our collective profession.




Jeffrey Kass, DPM, Forest Hills, NY

---

12/08/2016

RESPONSES/COMMENTS (NON-CLINICAL) - PART 3






Check out Cardfellow.com. They are an ISO (like a broker), but they do not take commissions from the merchant. They have pretty strict standards as to their agreements. For example, where most credit card processors structure tier pricing (so you wind up paying much more than their advertised rate), all Cardfellow processors must offer Interchange Plus pricing, so there's no hidden tier "upcharging". Cardfellow processors basically compete for your business, and so they offer better rates and terms.




That said, I always review any processor's agreement before committing. Sometimes they'll have a cancellation fee in the agreement but not mentioned elsewhere, which should be negotiated out. Some processors want a reserve bank account you must fund, but they control, to cover their potential losses. I consider that a deal killer.




Always review the fees the processor lists, like PCI compliance, or marketing add-ons that are actually optional, but may not look like it. They should offer an easy, very inexpensive PCI compliance done-for-you, or a free DIY PCI compliance site. Cardfellow has a fair bit of non-biased, fairly and simply explained educational material on their site, so you can ultimately make a very educated decision without having your head blow up with credit card complexity.





Disclaimer: I don't have any financial relationship to Cardfellow.




Pam Thompson, Jacksonville, FL

---

11/08/2016

RESPONSES/COMMENTS (NON-CLINICAL) - PART 3






With just a few exceptions, fellowships in podiatry are either industry-funded or hospital/university-funded. In order to be eligible for GME funds, a post-graduate training program must be accredited by the APMA and lead to board certification. Some podiatric fellowships are eligible to receive 50% funding for what is essentially a "4th year" of residency.




The American Board of Podiatric Medicine has announced a Certificate of Added Qualification (CAQ) in Amputation Prevention for its board certified members. Among the criteria for eligibility are documenting experience or completion of a CPME-approved fellowship relevant to wound care/amputation prevention. It is hoped that this will drive more fellowships to seek CPME approval. This may help podiatric fellowships be eligible for future GME funding.




Lee C. Rogers, DPM, ABPM Director, Los Angeles, CA

---

08/25/2016

RESPONSES/COMMENTS (NON-CLINICAL) - PART 3




 

We dispense Clean Sweep and SteriShoe. Having them displayed in treatment rooms and where patients check out helps generate interest. 


 

Mark Wolpa, DPM, Berkeley, CA

---

08/23/2016 RESPONSES/COMMENTS (NON-CLINICAL) - PART 3

From: Lawrence M. Rubin, DPM




Kudos to Pam Thompson for advocating a "no fear" attitude of podiatrists who are strategically planning their practice futures. If a podiatrist decides to to nothing about MACRA and MIPS, it saves a tremendous amount of time and money that would have been spent for the personnel and other time-intense factors needed to qualify for the highest percentage of long-term reimbursement gain. In my humble opinion, put that money into effective practice marketing and management, and the revenue gain from the flourishing of your practice will far exceed the lost MACRA-MIPS revenue.




Lawrence M. Rubin, DPM, Las Vegas, NV

---

08/17/2016 RESPONSES/COMMENTS (NON-CLINICAL) - PART 3




When I decided on this profession, I was told it was a requirement to shadow a podiatrist. And going back to earlier postings, yes -- having patients walk out feeling better is that motivation and satisfaction in this profession. As I told my classmates as a podiatry student, don't get involved in the politics.




But, you may say, you have to make money. I didn't go into podiatry strictly to make money, though I can see how frustrating it is for currently practicing podiatrists, especially those in practice since 1980, who have seen the historical downfall of all medical professions (via insurance companies, from a money-making standpoint) which hit podiatry pretty hard as well, as I cannot deny there are parity issues.




In return, there are podiatrists, like me, who...




Editor's note:

Dr. Samimi's extended-length letter can be read here.

---

08/16/2016 RESPONSES/COMMENTS (NON-CLINICAL) - PART 3B

From: Michael M. Rosenblatt, DPM




Without doubt, the strangest experience I had as a podiatrist occurred at the most unlikely of venues and circumstances. Almost 10 years ago, I attended a large seminar on "Creation: God or an Accident," sponsored by the Skeptic's Society. The Conference took place in Pasadena, CA at Cal Tech. At least 800 people attended. The conference lasted 2 days with lectures by various cosmologists, skeptics, atheists, and religious representatives. Some of the world's famous scientists spoke at this auspicious event, including Nobel Prize laureates.




If there were any other DPMs in the audience, I did not see or recognize any. During intermission, after one of the lectures, I happened to mention to someone next to me that I was a podiatrist. The individual behind me immediately took off his shoes to show me his...




Editor's note:

Dr. Rosenblatt's extended-length letter can be read here.

---

08/16/2016 RESPONSES/COMMENTS (NON-CLINICAL) - PART 3A




Last week, I was approached by a woman who looked vaguely familiar. She asked if I remembered her and I told her she looked familiar, but I could not remember her name. She identified herself and told me that I had operated on her foot many years ago. (I am now retired 19 years.) She followed up by saying "Best surgery I ever had

.

" It made my day! Yes, I'm proud of what I have accomplished as a podiatrist.




Joel Lang, DPM (retired), Cheverly, MD

---

08/15/2016 RESPONSES/COMMENTS (NON-CLINICAL) - PART 3




Why would I not be proud to be a podiatrist? Sure there are problems with insurance companies, low reimbursement, parity, excessive overhead, government intervention, etc. but what about our ability of making a real difference in our patients

'

lives, as well as in our life and our family's lives? That's what it's about, not about the faulty medical system that we are a part of.




Every profession has similar complaints and you can choose to feel doom and gloom or choose to be proud and feel blessed that you can make a difference. When you walk in the next patient treatment room, smile, listen, and help them by letting them know that you really care, like only we DPMs can do. Don't worry about your ego... the patient is your reason for being proud.




David S. Wolf, DPM, Houston, TX

---

08/12/2016 RESPONSES/COMMENTS (NON-CLINICAL) - PART 3




Board certification, in this day and age, is a requirement to maintain insurance contracts and hospital privileges in almost all cases. Unlike days past, when certification was a badge of honor and optional, today, not becoming board certified can mean the end of a physician's practice.




Like any political world, our profession is intertwined among our state, the APMA and multiple certification boards. To challenge this, especially on a state society level, is a political hot potato. Even individuals appear to be fearful in using their names in posting

commentary. The APMA, through the HOD, in conjunction with the CPME, gives the green light to the boards of their choosing. It then follows that states will transfer this decision to their individual licensing boards, and therefore the acceptance of hospitals and

insurance companies.




Knowing the severity of not becoming certified should make one question...




Editor's note:

Dr. Purdy's extended-length letter can be read here.

---

05/26/2016 RESPONSES/COMMENTS (NON-CLINICAL) - PART 3

From: Steven Kravitz, DPM




In response to Dr. Smith's inquiry, the Council for Medical Education and Testing was formed in 2007 and has been certifying physicians since 2008. It is a physician-specific organization formed by physicians for physicians and certifies all prescribing physicians, MDs, DPMs, and DOs. With more than 700 physicians now certified, it is by far the largest physician-specific certification in United States. It provides a seven year certificate and offers five pathways for recertification.





Disclosure: I am the Executive Director of the Council for Medical Education and Testing.




Steven Kravitz, DPM, Winston-Salem, NC

---

03/11/2016 RESPONSES/COMMENTS (NON-CLINICAL) - PART 3

From: Paul Busman, DPM, RN




I used Pediplast, or something similar, quite a bit when I was in practice. For interdigital corns, I made a 1/8" felt "mock corn" slightly larger than the real lesion and stuck it in place. I molded the pad as someone else has described. When it hardened, it had a nice pocket which took pressure away from the heloma. I also use this material for toe crests. I made a roll of it thick enough to lift the tips of the digits. This was long enough to bring up in the first and fourth interspaces to hold the device in place.





Paul Busman, DPM, RN, Clifton Park, NY




I use Pediplast on a regular basis for interdigital problems as well as distal digital problems on patients who can not or choose not to have the problem surgically addressed. I charge $5 cash for a mold which takes me at least 30 seconds to make. It looks like I need to charge more! I still have patients who do not want to pay and grumble about paying $5 cash when they can get the silicone pads cheaper, but usually after they use them for a while, they are back in the office wanting more with a smile and a thank you!





Tip Sullivan, DPM, Jackson, MS

---

03/10/2016 RESPONSES/COMMENTS (NON-CLINICAL) - PART 3




I note the recent posts in PM News from Dr. Lai and the response from Dr. Lullove. I can certainly understand why he is a board member of one of the organizations and would want to respond. In that regard, I'm not on the board of any of these organizations and have no vested interest. I join those which I believe best benefit me and podiatry. To that end, in wound care, I am a member of the Academy of Physicians in Wound Healing and no other organization in the

field.




The reason for this was pointed out in the original article by Dr. Lai. APWH is the only physician-specific membership organization in wound care providing physician-directed education and advocacy. The other groups mentioned by Dr. Lullove, as he clearly indicates, represent multiple fields practicing wound care. But nurses and others make up the vast majority of their...




Editor's note:

Dr. Jacobs' extended-length letter can be read here.

---

01/26/2016 RESPONSES/COMMENTS (NON-CLINICAL) - PART 3B

From:

Laurie Yorke RN, WCC




We use Hippocratic Solutions in Fairfield, New Jersey and are very happy with their service. They specialize in podiatry and have been invaluable with their coding advice. We receive personalized service that makes billing so easy. I highly recommend them!




Laurie Yorke RN, WCC, Springfield Township, NJ

---

01/26/2016 RESPONSES/COMMENTS (NON-CLINICAL) - PART 3A




I recommend Active Management which has done our billing and collections for over 10 years. They are very knowledgeable and responsive about podiatric billing and collections, with excellent follow-up.





Disclosure: I have no financial involvement with Active Management..




David S. Wolf, DPM, Houston, TX

---

08/28/2015 RESPONSES/COMMENTS (NON-CLINICAL) - PART 3A

From: Paul Kesselman, DPM




I read the paper referenced by my two esteemed colleagues as well as their comments. This is in fact an excellent start for evidence-based medicine (EBM) papers which podiatry desperately needs. When my colleagues meet with insurance executives, the paucity of these types of papers are often the most obvious hurdles we have to overcome to convince medical directors that orthotics are worth paying for (or continue to pay for

)

.




Say what we want how custom foot orthotics save money by avoiding costly surgery and post-operative complications; they want to see peer review studies proving...




Editor's note:

Dr. Kessleman's extended-length letter can be read here.