Robert Bijak: Do we need three years of residency training?

Glenn Gastwirth: This is water over the dam. The requirements today are for three years of residency training. This was not done by APMA; it was determined by the Council (CPME) and was distributed to the profession for comment. This was done with the goal of medical parity.

Bret Ribotsky: Can this ever be accomplished? Dr. Mattiacci just told us that the MCAT scores for Temple Medical School are 10 points higher than for Temple podiatry students?

John Mattiacci: Parity is the wrong word. What 36 months of training would give you is equality in the amount of post-graduate training. You don't give a plumber an electrician's test. We are not medical doctors. Nobody says we need to measure ourselves against allopathic or osteopathic medicine. We have our own profession, and we should be very proud of it. We have many great providers.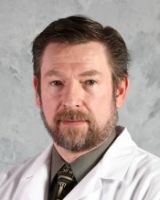 Dr. Roy Lidtke

Meet the Masters is broadcast each Tuesday night at 9 PM (EST). This week's guest is Dr. Roy Lidtke, an internationally-recognized expert in lower extremity biomechanics. You can register for future events by clicking here