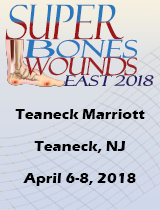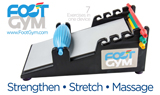 | | | |
| --- | --- | --- |
| | | |





Search




01/17/2013

QUERIES (NON-CLINICAL)




Query: ABPS Recertification Course


Can anyone recommend a quality board review course for ABPS recertification?


Joseph Grillo, DPM, Ft. Myers, FL

---

Other messages in this thread:

---

12/15/2017

QUERIES (NON-CLINICAL)



Query: Board Re-Certification Study Strategies




I am in the group of individuals who takes the self-assessment exam every 10 years for ABFAS re-certification. I understand that it is an educational process, but I still hope to do well on the exam. When I took the re-certification exam 10 years ago, I was surprised that there was a whole section with highly technical questions about bone lengthening (distraction osteogenesis). I never expected that this was a common enough procedure in our profession to have prepared to answer how many mm/week the distraction device should be advanced.




I believe I practice at a high level and keep up with the current literature. I am hoping that colleagues in my age group and experience can direct me to those topics that might be part of the current practice of podiatry, but were not taught or even known 30 years ago. Any suggestions are appreciated.




Greg Caringi, DPM, Lansdale, PA

---

12/14/2017

QUERIES (NON-CLINICAL)



Query: Recommendations for Pathology Lab with a Fast Turn-around




I am looking for recommendations for a pathology lab with a streamlined process and fast turn-around time. Any suggestions?




Daniel Methuselah, DPM, Columbia, SC

---

12/08/2017

QUERIES (NON-CLINICAL)



Query: Waiting Room Informational/Educational Videos




Does anyone have a resource on companies that produce "looped" video that can be displayed in your waiting room? It would be ideal if this could be customized to feature our docs and some of the specific services we provide.




Steven Merckx, DPM, Madison, WI

---

12/05/2017

QUERIES (NON-CLINICAL)




Query: United Health Care Compliance Call




I received an after hours call from United Health Care this evening that was a compliance call. Essentially, UHC calls the office and times how long it takes for the doctor to call back. I've never heard of this or had this happen before. Does anyone know anything about this? I plan to check my contract to see if practitioners are obligated to comply. Any information would be appreciated.




Amy Walsh, DPM, Spring, TX

---

12/04/2017

QUERIES (NON-CLINICAL)



Query: ABPM Certificate of Added Qualification




Can someone clarify a notice that I received from the ABPM asking to apply for a "Certificate of Added Qualification in Amputation Prevention and Wound Care"? I asked my former residency director and was told that this was not an approved certificate by the CPME or JCRSB even though it is given by an approved board.




---

11/30/2017

QUERIES (NON-CLINICAL)






There is an orthopedist in my city who routinely badmouths me and most other podiatrists directly to patients. He seems to focus much of it towards my patients in particular. He informs patients that their care or surgery was substandard, complications were the podiatrist's fault, etc. This has the effect of creating some really angry patients and nasty phone calls from them. I am concerned that he is purposely trying to send a malpractice suit my way. An attorney told me that a phone call or letter from them would only likely inflame the situation. Any other ideas how I can resolve this?




---

11/28/2017

QUERIES (NON-CLINICAL)






I recently saw an ad on TV for a "Foot Roller" to ease all types of foot pain. This device has been promoted/recommended by the "#1 podiatrist" in the U.S. How does one get to be the #1 podiatrist in the country and by whose determination? Also, can anyone comment on the efficacy of the "Foot Roller"?




Charles F. Ross, DPM, Pittsfield, MA

---

11/23/2017

QUERIES (NON-CLINICAL)




Query: Standard of Care for Electric Debridement of Nails


What is the current standard of care in podiatry with regard to use of electrical drills for dystrophic toenails? Are podiatrists still doing this? If so, are the drill bits individually sterilized and used only once? Is the use of drills to debride dystrophic toenails still taught in the podiatry schools?


Norm Wortzman, DPM, Boston, MA

---

11/11/2017

QUERIES (NON-CLINICAL)



Query: Using a Call Center




I'm looking for recommendations for a call center to cover the phones during normal business hours? What are the positives and negatives in your experience?




Debra Manheim, DPM, Rego Park, NY

---

11/08/2017

QUERIES (NON-CLINICAL)



Query: Answering Service Capable of Making Patient Appointments




I am looking for a company to answer phones and make patient appointments when I am outside of the office. Is anyone aware of such a service?




Hal Ornstein, DPM, Howell, NJ

---

11/06/2017

QUERIES (NON-CLINICAL)



Query: Patient in Collections Threatening To Post A Negative Online Review




We have a patient whose account was sent to collections 7 months after treatment, and she is now threatening to post a "horrific" online review of our practice.

How would you handle this situation?




We have our patients sign a financial contract that clearly states that past due amounts beyond 90 days will be turned over to a collection agency and an additional 38% will be added to the balance (30% collection costs, 8% interest). Statements were sent to this patient at 30, 60, and 90 days, and phone calls to the patient were documented by my accounts manager at 60 and 90 days. At 4 months, a "pre-collections" letter was sent to the patient.




She received 2 additional monthly statements before her account was sent to our collection agency. Within 5 days of the account being sent, she contacted my accounts manager and threatened to post a negative review if we didn't remove the collections fees and discount her remaining balance. My accounts manager explained to her that we had already been generous with the time she was given to pay and that she was responsible for the full amount. We are awaiting payment from the collection agency and anticipating a negative online review.




---

11/03/2017

QUERIES (NON-CLINICAL)



Query: New Medicare Numbers




On April 1, 2018, CMS will start changing Medicare numbers to different ones to protect patients from identity theft. I understand that there will be a grace period for the change-over. My question is this: Are we supposed to start changing the ID numbers in April 2018 and then bill Medicare accordingly for services rendered? If so, then will beneficiaries (patients) know to present the new Medicare number to us? Or will we need to start inquiring at that time? What about any nursing home patients that we may see?




Joseph Borreggine, DPM, Charleston, IL

---

11/02/2017

QUERIES (NON-CLINICAL)



Query: Source for Office Plans




I am looking to build a basic podiatry office and wanted some suggestions on where to obtain office plans that would meet general podiatry needs. I have some ideas but wanted some thoughts from people who have built an office.




Charles Myers, DPM Conway, SC

---

11/01/2017

QUERIES (NON-CLINICAL)



Query: Volunteering/Working as a Podiatrist in Peru




I am inquiring about information or advice regarding volunteering/working as a podiatrist in Peru.




---

10/30/2017

QUERIES (NON-CLINICAL)




 

I would appreciate any feedback on people's experience with the Lunula laser with respect to fungal nails.


 


 

---

10/21/2017 QUERIES (NON-CLINICAL)

Query: Osseous Cysts Discovered During Bunion Surgery




The patient is a 56 year old healthy female teacher.

A large osseous cyst in the head of the first metatarsal was discovered during scheduled bunion surgery. This cyst was not obvious on pre-op x-rays. It prevented the planned metaphyseal osteotomy of a modified Austin-style bunionectomy ("chevron") as well as a possible Scarf procedure. The patient did not want a more proximal osteotomy

(CBWO, Lapidus, Cotton)

that would cause prolonged disability.

Demineralized bone matrix

was placed in the defect.




What is the consensus of podiatric surgeons in this presentation? I suggested a Mau-type osteotomy to help reduce the abnormal IM angle, thereby avoiding any osteotomy of the capital region. Post-operative weight-bearing on a protected basis would then be permitted. Is anyone performing the Mau procedure?

---

10/11/2017 QUERIES (NON-CLINICAL)

Query: Alternative to Answering Service




Are there any recommendations for alternatives to answering services which charge monthly fees? I would like to keep my cell phone number private from patients or others who call after hours. My current service is utilized just a few times a month.




John Scholl, DPM, Lady Lake, FL

---

09/25/2017 QUERIES (NON-CLINICAL)




I understand that stem cell therapy is being used to treat foot and ankle problems. Can anyone recommend a CME course or pertinent literature regarding this form of treatment?




Michael Forman, DPM, Cleveland, OH

---

09/16/2017 QUERIES (NON-CLINICAL)

Query: CMET Certification




Have any of my colleagues taken the CMET wound care certification examination? Any thoughts or counsel on what your experience has been

would be appreciated.




Maryann Trivlis, DPM, Belle Harbor, NY,

---

09/02/2017 QUERIES (NON-CLINICAL)

Query: Inventory Management System




I am a partner in a multi-doctor, multi-office practice. I am looking for suggestions for an inventory management system. This system should be able to keep track of DME as well as smaller items (medical supplies, syringes, injectables, etc.). Ideally, it would alert us to when we are running low on a product so we would know when to order more. Does anyone have a recommendation?




Scott Werter, DPM, Myrtle Beach,SC

---

08/16/2017 QUERIES (NON-CLINICAL)


Query: CMS Changes


Two years ago, we were told that the global surgery days were to be eliminated. I have not heard any mention of whether this was implemented. Also, does anyone know the status on the exemption limits to the CMS quality assurance program? They currently are $30,000 with up to 100 patients and the proposed change was to $90,000 for up to 200 patients. The latter proposed change was reported here on PM News. This is a very important change for solo small practices. The impact from an elimination of the global surgery days will affect all practices.

George Jacobson, DPM, Hollywood, FL

---

08/09/2017 QUERIES (NON-CLINICAL)

Query: Pacific Medical for Digital X-Ray System




My office is in the market to purchase a DR x-ray system. I have recently been in touch with Pacific Medical who uses Metron software. I'm not familiar with this company but they do have very good pricing. Does anyone have any experience with this company, and could you inform me as to how happy you are with the DR digital x-ray system?




Peter Riznyk, DPM, Orchard Park, NY

---

07/24/2017 QUERIES (NON-CLINICAL)

Query: Hospital Call Schedule




The hospital I currently go to is planning on starting a non-paid call schedule. I'm trying to negotiate a paid call schedule because,

in my opinion,

non-paid is ridiculous. Why should all other specialties get paid while podiatry doesn't? Does anyone else experience this, and do you have any tips to negotiate?




---

06/19/2017 QUERIES (NON-CLINICAL)

Query: Non-Allergenic Support Hose




Does anyone know of any support hose that are non-allergenic? My patient has tried several brands with no luck.




Robert Fridrich, DPM, NY, NY

---

06/16/2017 QUERIES (NON-CLINICAL)

Query: Shoe for Parkinson's Disease




I have a very close friend who has had Parkinson's disease for over twenty years. He is in his early 60s and has been doing relatively well. He does shuffle while walking and sometimes stumbles and trips. His shoes are mostly rubber composite designer footwear. I am researching shoes with less grabbing

sole

s.




I know the SAS line would be good but I would like some other suggestions, especially if there are any designer shoes that would have a more forgiving sole for this type of gait. A leather sole is not an option due to insufficient padding.

Any input would be greatly appreciated.