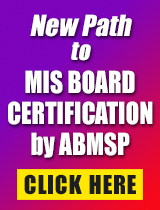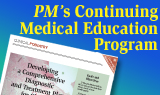 | | | |
| --- | --- | --- |
| | | |





Search




11/21/2019

RESPONSES/COMMENTS (NON-CLINICAL) - PART 2



RE: OH Podiatrist Shines at House Intelligence Committee Hearings

From: Burton J. Katzen, DPM, Bret M. Ribotsky, DPM




Hats off to Congressman Dr. Brad Wenstrup for being such an eloquent representative of our country and our profession.





Burton J. Katzen, DPM, Temple Hills, MD





While I know very few PM News readers have the opportunity to be watching the hearings of the House Intelligence Committee on TV this week (and last week), I just want to report something no news media is reporting. Our own representative, podiatrist Brad Wenstrup, DPM, is clearly making all of us very proud. His name plate says "Dr." and his questions have all been very thought-out, probing, and a clear demonstration that he is well learned on the subject. All DPMs should be proud of the voice we all have in Congress, and we can only hope that Brad wishes to continue to stay in Congress, as it's clear he has the respect from both-sides. Once again, we should all be proud of our 2018 PM Podiatry Hall of Fame inductee.





Bret M. Ribotsky, DPM, Boca Raton, FL

---

Other messages in this thread:

---

08/13/2020

RESPONSES/COMMENTS (NON-CLINICAL) - PART 2C






In response to Dr. Hecht's comments, it does not matter whether or not we practice allopathic medicine. Most DOs practice allopathic medicine. What matters is MDs

'

perceptions of us. They don't see us as equals and they don't bother many times to inform themselves of our training. When I spoke of allopaths, I was merely differentiating between MDs and DOs. Allopath and Osteopaths. Every osteopath I have encountered has been more open to what I offer.




I have successfully reconstructed patients when a foot and ankle ortho in the area said nothing could be done for the patient. The ortho told all those patients to come back when ready for a BKA. However, referral patterns do not change. The allopaths are aware of my success but again, they protect their own. Our profession frankly does not because we don't agree on what we are and how we fit in and serve in medicine. This disagreement affects younger practitioners with extensive training.




I serve on a credentialing board and I see the difference between the way MD/DOs are treated and the way everyone else is. It's is not the same. We are too small of a profession to make a significant path of our own. The only way forward is to join allopaths and osteopaths.




Bryce Karulak, DPM, Fredericksburg, TX

---

08/13/2020

RESPONSES/COMMENTS (NON-CLINICAL) - PART 2B



From: Christian A. Robertozzi, DPM




The posts on hospital privileging have valid points on both sides. There is a perspective that has been touched upon but its authority and influence are not being fully appreciated. That is the viewpoint from each hospital's credentials committee. The purpose of the committee's existence is to make sure that physicians get privileges only for what they are capable of doing.




For the last 3 years, I have sat on my hospital's credentials committee (Newton Medical Center, Atlantic Health System). The hospital as well as the entire system are Joint Commission approved facilities. In order to maintain Joint Commission approval, the hospital must follow the protocols as set out by the Joint Commission. Each hospital has the right to decide who can have privileges and what...




Editor's Note:

Dr. Robertozzi's extended-length letter can be read here.

---

08/13/2020

RESPONSES/COMMENTS (NON-CLINICAL) - PART 2A



From: James R. Hanna, DPM




As the newly elected President of the New York State Podiatric Medical Association, it bothers me to see division within our profession. NYSPMA serves to represent all of its members regardless of level of training, board certification or any other factor. As an association dedicated to the advancement of podiatry, we wish to see that all of our members achieve their highest potential within the profession.




New York, unfortunately, has one of the most restrictive scope of practice laws in the country. NYSPMA has worked for many years and at great cost to improve the scope of practice in New York so that our members are able to practice to the full extent of their education and training. The legislative process is long and arduous; and at times, limitations have been imposed that were neither sought nor wanted by NYSPMA. For anyone to think otherwise suggests limited knowledge of the legislative process or not comprehending the relationship of NYSPMA to its members. To this day, we continue to work to improve and refine our scope of practice bill.




As a member-driven organization, NYSPMA fields committees that work to improve the practice of podiatry for all members. One of these is the Legislative Affairs Committee. Members from across the state work on this committee throughout the year and many also participate in Lobby Day, an annual event where we meet with state legislators in Albany to make the case for our improved scope of practice bill.




James R. Hanna, DPM, President-NYSPMA

---

08/10/2020

RESPONSES/COMMENTS (NON-CLINICAL) - PART 2



From: Richard Rettig, DPM




Dr. Gudeon, you must have misread something. I have a DEA license - and I never stated I didn't have one or wasn't going to renew it. I merely objected to the increase in the (already high) fee. The fee is supposed to be a user's fee to cover the costs of running the licensing program. The increase was specifically named to cover the cost of a diversion prevention program, which has nothing to do with us - the drug manufacturers should be assessed that cost. Any charge above the actual costs would be a tax on doctors. Only Congress can authorize a tax. So this is just an improper money grab.




I would go as far as to suggest that if this were brought to court, it would be reversed. But organized medicine has enough on its plate now to get involved with this. Someone else responded here that if we want to be considered real doctors, we should pay it; "The orthopods aren't complaining

.

" Personally, I don't know any orthopod who has any idea what the costs are; they are too busy spending the $529,000 per year average salary (or higher in some surveys) to be concerned. Why even go there? Are you really in favor of additional taxes on doctors?




Richard Rettig, DPM, Philadelphia, PA

---

08/06/2020

RESPONSES/COMMENTS (NON-CLINICAL) - PART 2



From: Richard Rettig, DPM




I take exception to the responses of Dr. Lang and Dr. Kiel regarding the costs of the DEA license. They both use the argument of breaking the cost into $ per day or week or month. If the cost quadrupled to $3,500, they would be saying "well, that's just $3 per day

.

" They both sound like whole-life insurance agents selling over-priced policies that cost just "$ per day". The cost of the license is supposed to be based on actual overhead and processing costs, not a money-maker to pay for other programs.




Richard Rettig, DPM, Philadelphia, PA

---

08/05/2020

RESPONSES/COMMENTS (NON-CLINICAL) - PART 2B



RE: DEA Registration Fees to Rise (Richard Rettig, DPM)




In the final analysis, the registration costs less than a dollar a day. Isn't it worth it to have the flexibility to prescribe narcotics when indicated, rather than to explain to a patient that you don't have the necessary DEA registration? It diminishes your standing for the patient who will wonder why you don't have what all his/her other doctors have. Additionally, the cost is such a small percentage of gross/net as to be inconsequential.




How many years did the profession fight to get the right to prescribe narcotics? When I graduated from the New York college, that option was not even available. Narcotic prescribing was not even part of the curriculum.




Joel Lang, DPM, (retired) Cheverly, MD

---

08/05/2020

RESPONSES/COMMENTS (NON-CLINICAL) - PART 2A



RE: DEA Registration Fees to Rise (Richard Rettig, DPM)


 

We are repeatedly bombarded with the concept of podiatrists having an MD license but then there are complaints about a fee for DEA license costing less than $300 a year. That's $25 a month. Don't eat lunch one day a month. Can you see orthopods complaining about this. Please!


 

Brian Kiel, DPM, Memphis, TN

---

08/04/2020 RESPONSES/COMMENTS (NON-CLINICAL) - PART 2

From: Richard A. Simmons, DPM




The fee is going up from $731 to $888 for the three year registration. I gave up my DEA license more than ten years ago. I first contacted the State Board to see if there was any need for me to have it and there was not. Depending on the amount of controlled substances you prescribe or if you dispense medications from your office could help you decide if it is financially feasible or not. Not having that license has not had any adverse effects on my practice.




Richard A. Simmons, DPM, Rockledge, FL

---

08/03/2020 RESPONSES/COMMENTS (NON-CLINICAL) - PART 2

RE: Questions to the ABPM BOD

From: Charles M Lombardi, DPM




I recently sat through the BOD meeting of the ABPM last Friday (I am a diplomate). Lee Rogers, DPM stated ABPM is spending 100K to defend the right of an ABPM member to obtain hospital privileges with just the ABPM credential. My hospitals have always allowed ABPM members to obtain admitting privileges and wound care, etc., but not surgical privileges.




Does the ABPM Board believe that an ABPM certified person should be given surgical privileges? My residents are getting the insinuation that this is the case, and if they do, how can they claim that their diplomates are trained and evaluated in surgical skill sets without any methodology in their testing? Please answer.




These questions are my personal questions that do not represent any organization that I may presently serve or have served in the past.




Charles M Lombardi, DPM, Flushing, NY

---

07/30/2020 RESPONSES/COMMENTS (NON-CLINICAL) - PART 2B




Dr. Secord is absolutely correct that this is not really sclerosing. The term is used by podiatrists to describe the injection of 4% alcohol/local anesthetic. We bill this as a CPT 64455, injection of a local anesthetic. I do think this procedure is very effective but it is not sclerosing; the term differentiates this for clinical diagnosis of a neuroma.




Brian Kiel, DPM, Memphis, TN

---

07/30/2020 RESPONSES/COMMENTS (NON-CLINICAL) - PART 2A




Surely, there is a chemist in the profession or in one of the smaller Pharm labs that can make it cheaper. I had a bad neuroma in 1986 in my left foot, third interspace. I used the combo of .5% Marcaine and alcohol 7 times in my left foot. I never had surgery and never had a problem again. This combination has worked on thousands of my patients. I am sounding the alarm for the pharmacologists or chemists that are in our profession to make an affordable denatured alcohol.




Judith Rubin, DPM, Cypress, TX

---

07/29/2020 RESPONSES/COMMENTS (NON-CLINICAL) - PART 2

From: Ron Werter, DPM, David Secord, DPM


 

According to the recent post, a vial is now costing $1,100 each if you can find others to share the box of 10. I figure that one 5ml vial makes 100ml of 5% solution. Medicare allows $60 for a CPT 64455 in my area. So one 5ml vial of the alcohol can bring in about $6,000; not as good as when the vials were $100 each but still financially a win. That being said, it's also a good idea to offer a surgical alternative to excision such as the decompression procedure to those who want faster relief.


 


Ron Werter, DPM, NY, NY


 

As the 4% alcohol injection meme has come to the fore yet again, I thought I'd reach out and ask those folks doing this for neuritic pain: As a fairly large number of people continue to refer to a 4% alcohol injection as "sclerosing", when it clearly is not, do these same people bill a code for a "sclerosing injection", which they are clearly not performing? I'm going to make the assumption here that everyone knows that a 4% concentration of alcohol in a local anesthetic is insufficient to sclerosis anything. Do people simply use the term "sclerosing" because it is in common parlance or because they believe they are sclerosing something at that concentration and bill in like manner?


 


David Secord, DPM, McAllen, TX

---

07/28/2020 RESPONSES/COMMENTS (NON-CLINICAL) - PART 2B

From:

Anthony Hoffman, DPM




I have a couple of scenarios in which I like the ability to offer the series of 4% alcohol sclerotherapy injections. The first scenario is for injection of a nerve other than a Morton's neuroma (it happens to be a branch of the lateral calcaneal nerve around the lateral wall of the calcaneus) where there is no need to do a decompression in that there is no entrapment of the nerve. The other scenario is a patient who is not a surgical candidate for various reasons. Having 4% alcohol in our treatment armamentarium is beneficial. By the way, FFF enterprises charges $11,000 for 10 vials (and they will not send only 1 or 2; you have to purchase 10.)




Anthony Hoffman, DPM, Oakland, CA

---

07/28/2020 RESPONSES/COMMENTS (NON-CLINICAL) - PART 2A




I have used 4 percent dehydrated alcohol injections in my practice ever since attending the first podiatric dermatology and plastic surgery seminar given by Dr. Dockery in Chicago. This treatment became my primary treatment when steroids were not working consistently and I was seeing patients coming to me for second opinions which MRIs revealed plantar plate ruptures.




Since giving these injections, I think I have done one decompression as there is no need to do surgery due to the effectiveness of this treatment. I have the utmost respect for Dr. Peacock, who is an incredible teacher, and would love for him to expound on the damage caused by this injection. I can't recall any patient complain of any side-effect from this injection. (I give 1ml, inject directly between met heads, series of three injections every two weeks). There are published articles of radiologists giving much higher concentrations under ultrasound guidance directly into the neuroma. If a patient has pain and the pain is eliminated with no complaint of post-injection pain or numbness, what is the damage to the nerve? I think a patient would have a complaint if the nerve is damaged, no?




Jeffrey Kass, DPM, Forest Hills, NY

---

07/27/2020 RESPONSES/COMMENTS (NON-CLINICAL) - PART 2

From: Martin M Pressman, DPM, Dieter J Fellner, DPM




I have a source for alcohol for neurolysis - Compounded Solutions in Pharmacy (Monroe, CT). You can get denatured alcohol for injection in vials that are good for 90 days after opening. A 5ml vial is $70.





Martin M Pressman, DPM, Milford, CT




I greatly respect the opinion of my esteemed colleague, Dr. Peacock. With his extensive practical experience, I have no reason to doubt the veracity of his personal opinions.

It will be germane to supplement a Level 5 professional opinion with supportive substantive research evidence of a higher level to address the view that:

1. Alcohol sclerosing injection provides little benefit and, 2. That nerve decompression with transection of the intermetatarsal ligament can provide a superior outcome.





Dieter J Fellner, DPM, NY, NY

---

07/23/2020 RESPONSES/COMMENTS (NON-CLINICAL) - PART 2B




Dr. Roth asks a good question when he questions why certain companies are charging so much money for sclerosing alcohol. He should also ask why the cost of masks and gloves have skyrocketed in price. I took a deep breath when I called a supplier yesterday to re-order disposable masks and was told that the price went from $5.95 a box to $35 a box. Gloves also went up 20%. The question is whether this is allowable supply and demand or are these examples of companies ripping off consumers. If it's the latter, especially during the pandemic, government agencies need to look into this, and we as consumers need to make these agencies aware of what is happening.




Elliot Udell, DPM, HIcksville, NY

---

07/23/2020 RESPONSES/COMMENTS (NON-CLINICAL) - PART 2A


 

This whole mess started when Belcher Pharmaceuticals won approval for its version of the drug Ablysinol for use in treating hypertrophic obstructive cardiomyopathy. Because hypertrophic obstructive cardiomyopathy is a rare cardiac illness, Belcher Pharmaceuticals won orphan designation, which means no other pharmaceutical company could manufacture denatured alcohol until Belcher's patent expires in 2025. Supply companies have run out of their old stock of denatured alcohol and are forced to stock the Blecher product Ablysinol at its ridiculous orphan drug price.


 

I expect denatured alcohol will once again become available at a more reasonable price in 2025.


 

Howard R. Fox, DPM, Staten Island, NY

---

07/17/2020 RESPONSES/COMMENTS (NON-CLINICAL) - PART 2




I, like most readers, have attended both live webinar and in-person lectures. Simply put, they both have pros and cons and I feel they both can be highly effective. The major point to consider and which were missed in prior postings is that podiatry should be pro-choice. The choice to attend an in-person lecture or seminar should be up to the licensed podiatrist. The fact that some posting here feel the need to fraternize with colleagues is truly irrelevant to the critical aspect of this discussion. If that helps you learn, good for you. Then, go to live lectures. The point is to learn.




Learning can be accomplished online just as well as in person. After 25 years of practice, I have learned a lot from both resources. When done correctly, online lectures can be done with amazing engagement. Proof of this is to participate in any lapiplasty webinar. I have participated in these multiple times. Each one is unique and refreshing. It is unfortunate there are states that are not pro-choice and force doctors to get in-person credits, particularly in light of COVID-19. Shame on these states.




Jeffrey Kass, DPM, Forest Hills, NY

---

07/15/2020 RESPONSES/COMMENTS (NON-CLINICAL) - PART 2

RE: Medical Exemptions to Wearing Face Masks?

From: Cynthia Ferrelli, DPM




This can be a physical issue and not psychological. One of my staff was wearing an N95 mask and getting headaches a couple of hours into the day. After a week or two, she deduced it might be the mask because when she took her mask off, she felt better. We switched to a different type of mask and she did okay. I don't believe this was all in her head.




Cynthia Ferrelli, DPM, Williamsville, NY

---

07/08/2020 RESPONSES/COMMENTS (NON-CLINICAL) - PART 2

From: Steven J. Kaniadakis, DPM




I feel that the quote by the Greeks, which has been cited or reported by Leonard Levy, was in fact, updated in podiatry schools to an expression as follows: "The feet don't just walk in to the office, the whole body walks in." It is one among my expressions in my practice I delivered to patients.




Steven J. Kaniadakis, DPM, St. Petersburg, FL

---

07/07/2020 RESPONSES/COMMENTS (NON-CLINICAL) - PART 2




Dr. Shea gives one good example of why we need to be members of the American Podiatric Medical Association. There are many other reasons ranging from conferences, webinars, and day-to-day ways in which the APMA is only a telephone call away from each of our offices. There is, however, one master reason why in this troubling economic time we need to stay on the saddle and maintain our membership. The APMA represents and defends our right to exist.




If we did not have a unified body representing and defending our profession legally and politically, other professions would see to it that we would cease to be in the way we are entitled to exist. If you want to know what that would look like, ask any of us what the practice of podiatry was like thirty-five years plus ago. We have come a long way and will only stay that way if we continue to be unified under a common banner.




Elliot Udell, DPM, Hicksville, NY

---

07/06/2020 RESPONSES/COMMENTS (NON-CLINICAL) - PART 2

From: Timothy P. Shea, DPM




How much is membership in the APMA worth? Recently, I was one of the few providers who did not receive stimulus checks from HHS. In spite of fulfilling all the requirements and continuing to work seeing patients, the program for HHS stimulus did not send any of the funds promised. In spite of numerous efforts on my part (contacting banks, local Medicare carrier, local CAC representative, and the HHS hotline provided (to name a few)

,

it was a classic catch-22 where I was advised that I should be receiving the funds but nobody could do anything about it.




I contacted the APMA and they assigned one of their very able attorneys to assist in trying to figure out what happened. Gail M. Reese, JD began to investigate this. After utilizing many avenues, yesterday, I finally received the funds appropriate to those promised. Because I provide care to a fair amount of patients on Medicare, the amount was substantial and will definitely assist in allowing me to continue with keeping the practice open.




Over the 40+ years practicing podiatric medicine, I have heard many excuses why podiatrists won't join the APMA. The most common is the dues! I can unequivocally state the amount of this one HHS stimulus check more than offsets the dues for APMA for many years. That is not taking into account all the other numerous other activities provided which benefit us every year. It's time for all podiatrists to join in our common effort spearheaded by the APMA.




Timothy P. Shea, DPM, Concord, CA

---

06/26/2020 RESPONSES/COMMENTS (NON-CLINICAL) - PART 2




What a great question Dr. Simmons presents. My associate and I are both above 60+ and we were wondering why we were short of breath after about 4-5 patients, especially if we were talking. I think it is a combination of re-breathing CO2 and not getting as much O2 volume through the masks. We may try to have O2 available in the office. Thank you Dr. Simmons.




Tim Shea, DPM , Concord, CA

---

06/25/2020 RESPONSES/COMMENTS (NON-CLINICAL) - PART 2B

From: Dennis Shavelson, DPM




In changing our focus and training towards surgery, as a profession, we are forced to become more and more vestigial regarding closed-chain lower extremity biomechanics. In medicine, a surgeon's card reads that he/she is a surgical specialist. A physiatrist's card reads rehabilitation specialist, and a dermatologist's reads skin specialist, etc. They can and do consult outside of their specialty at a lesser level, but remain dedicated to one or more specialties. They consult with other specialists when their training and experience falls short of the problem at hand by putting the patient in the hands more expert than their own.




I can count the number of biomechanical consultations that I have received from surgeons in my 40+ years of podiatry on nine or ten fingers. Instead, I have fostered relationships where I can confidently refer the few surgical cases I am asked to consult on and in return, I am called upon to assist them biomechanically pre- and post-op. In summary, in becoming podiatric foot and ankle surgeons, we are practicing a stunted version of biomechanics and orthotics without incentivizing non-surgical podiatric consultants in integrative biomechanics, making DPMs like me more and more vestigial.




Dennis Shavelson, DPM, NY, NY

---

06/25/2020 RESPONSES/COMMENTS (NON-CLINICAL) - PART 2A

From:

Marc A. Benard, DPM




I agree with Dr. Ribotsky with respect to a distinct absence in gait analysis and applied biomechanics, as well as his indicating "… are we losing the skill to determine the difference between open chain kinetics and closed chain kinetics pathology? If so, how can correct

surgical procedures be explained?" I can attest that I observe this deficiency at close hand through my didactic lectures to residents both in person and recently via webinars, as well as through on-site observation at Operation Footprint (formerly The Baja Project for Crippled

Children) during patient screenings, grand rounds, and intra-operatively. I've also engaged in discussion with program directors on the problem.




In truth, the problem has always existed, if my 43 years of dealing with the issue holds any validity. Fundamentally, the partitioning of "biomechanics" and "surgery" fractionated the...




Editor's note:

Dr. Benard's extended-length letter can be read here.