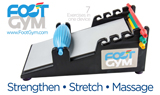 For Sale/Careers
Click HERE for Rates
---
CLASSIFIED ADS - ASSOCIATE POSITIONS AND FELLOWSHIPS
ASSOCIATE POSITION
- SOUTHERN MICHIGAN
Love the great outdoors? Beautiful state parks, fishing, skiing, snowboarding and no crowds! Associate for rapidly growing multi-physician practice. Competitive pay partnership track available. Future plans include surgery center that new associate would have partner opportunity in. Send CV and contact information to: ceo@Advanas.com
ASSOCIATE PODIATRIST WANTED – CALIFORNIA/SF EAST BAY
Join our growing multi-office practice, immediate opening. Must have great people skills, bedside manner, and positive demeanor. Must work well with staff and local medical community. Prefer private practice experience. California license required. Full or Part Time. Send CV and cover letter to: ebpod2008@gmail.com
.
ASSOCIATE POSITION
- NASSAU COUNTY, NY
Busy practice seeking full time Podiatrist. Competitive salary. State of the art facility. Please email resume to: Medicalofficeinquiry@gmail.com or call: 516-902-1073.
ASSOCIATE POSITION - SOUTHERN CALIFORNIA
Very busy practice seeking a full-time, self-motivated and hard-working podiatry associate. Competitive salary and benefits offered. Please email CV to: podiatrists@icloud.com
ASSOCIATE POSITION
- NEW JERSEY
Position available with future opportunity in a 38 year old established practice. Seeking hard working, self-motivated individual to join my busy practice. All aspects of podiatry including surgery & woundcare. Position is currently available but will wait until July/August for right candidate. Competitive package. Please email CV to jerseypod@gmail.com
FULL TIME ASSOCIATE POSITION - GREATER NEW YORK CITY AREA
3 location group practice requiring a full-time Associate Podiatric Surgeon with minimum 3 years of surgical residency training in all aspects of foot and ankle surgery, ABFAS board qualification in foot and RRA required. Must be comfortable with all foot and ankle procedures. Must be motivated, hardworking, positive, and dedicated to growing the practice as well as individual career and reputation. Traveling by car is required (not just public transportation). Interested candidates can contact via email: delucia@faasny.com
ASSOCIATE POSITION – SUFFOLK COUNTY, NY
Immediately available P/T or F/T opening with our Suffolk county practice for a well-trained doctor. State of the art, EMR compliant office with flexible hours. Full benefits are available with F/T position. Send CV and contact info to SNSFPodiatry@gmail.com
ASSOCIATE POSITION
- ROCHESTER, NY
Rapidly growing podiatry practice in Rochester, NY has a job position for a full time podiatrist. Position will involve all aspects of podiatric medicine, orthotics, wound care, nursing homes, foot surgery etc. Preferred: Podiatrist with NYS License, Board Certified or Board Eligible, Send Cover Letter and CV to office@rocpod.com
ASSOCIATE POSITION – RICHMOND, VA
Achilles Foot and Ankle Center is looking to hire a DPM in Richmond, VA to work in our Ancillary Services Division working with LPN/MA in Senior Living Facilities in and around the Richmond area. Monday – Friday work week; Two weeks of vacation. 1099 contract position; Starting salary of $125,000
csaunders@achillesfootandankle.com
.
PM NEWS CLASSIFIED ADS REACH OVER 18,000 DPMs AND STUDENTS
Whether you have used equipment to sell or are offering an associate position, PM News classified ads are the fastest, most-effective way of reaching over 16,500 subscribers. For details, click here or write to: bblock@prodigy.net or call (718) 897-9700 for details. For commercial or display ads contact David Kagan at davidekagan@gmail.com or call (215) 808-0770
CLASSIFIED ADS - PRACTICES FOR SALE OR WANTED, EQUIPMENT FOR SALE
PRACTICE FOR SALE
- EAST CENTRAL ILLINOIS
30 year established surgical practice in rural East Central Illinois. Re-locating. Turn-key operation with 3 treatment rooms and surgical suite. Certified EHR. Generates $450K, asking $300K. Call 217-549-1887 or email
drjoe@myfeethurt.net
.
PRACTICE FOR SALE -
CENTRAL TEXAS
Small independent office for sale. Includes all equipment /turnkey. Serious inquiries only. Please call for pictures and price. Located in a lovely small community. Wonderful for families. Physician retiring. Email to Susieintx@aol.com
PRACTICE FOR SALE
– WESTERN WASHINGTON
Busy 30-Year established practice in Auburn, Washington in medical office building connected to MultiCare hospital. Practice scope included Clinic, hospital-based surgery, hospital consultations, and hospital wound care clinic encompassing forefoot, rearfoot, and ankle surgery. Will stay on 3 months during transition. Send resume to Dgusman@hotmail.com
PRACTICE FOR SALE - VESTAL, NEW YORK
Rare Opportunity: 38-year-old, part-time, well established, "CASH" practice. NO INSURANCE. Patient pays directly for their services. Yields personal income range of $200-$250K. Well maintained 2500 sq.' office and equipment. Willing to introduce and train. Contact: uniquepractice@gmail.com
PRACTICE FOR SALE

- SYRACUSE NY
30 year old established practice FULLY furnished/equipped (turnkey). 850 sq feet. Great location in medical district. Over 4000 patient following; 1000 current. Grossed $220,000/yr on 3 days/week. Rental of space NOT INCLUDED. Asking $90,000 or best offer. Will send pics. Doctorsuzi7@aol.com
PM NEWS CLASSIFIED ADS REACH OVER 18,000 DPMs AND STUDENTS
Whether you have used equipment to sell or are offering an associate position, PM News classified ads are the fastest, most-effective way of reaching over 16,500 subscribers. For details, click here or write to: bblock@prodigy.net or call (718) 897-9700 for details. For commercial or display ads contact David Kagan at davidekagan@gmail.com or call (215) 808-0770