PM News Marks 6,000 Issue Milestone

This marks the 6,000th issue of PM News. For the past quarter century, it has been our privilege to provide the podiatric community with a daily newsletter containing news, coding and billing information, as well as an interactive forum for a discussion of issues important to this profession. In short, we have attempted to keep everyone on the same page. We are proud to be the longest running periodical of this type serving any profession.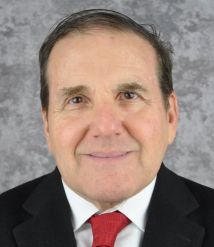 PM News Publisher and Editor Dr. Barry Block

We would like to thank all those who have made this endeavor a success, especially our readers, who have provided us with a continuous stream of provocative questions and informative responses. Contributors are the lifeblood of this publication. We'd also like to thank Hermine Block, who copy edits each issue, our webmaster Al Musella, DPM, David Kagan, and Podiatry Management for their vital assistance. Finally, we'd like to thank our sponsors for their support.